Urlaub Projects
SSS-Bahn
Manuela Mayoral, Sonia Fernández Pan
6/1/2019 | 5:28 PM - 9 PM
Location:
Südkreuz Ringbahn S42 platform 12, 12101 Berlin-Schöneberg | Volkspark Humboldthain, 13357 Berlin-Mitte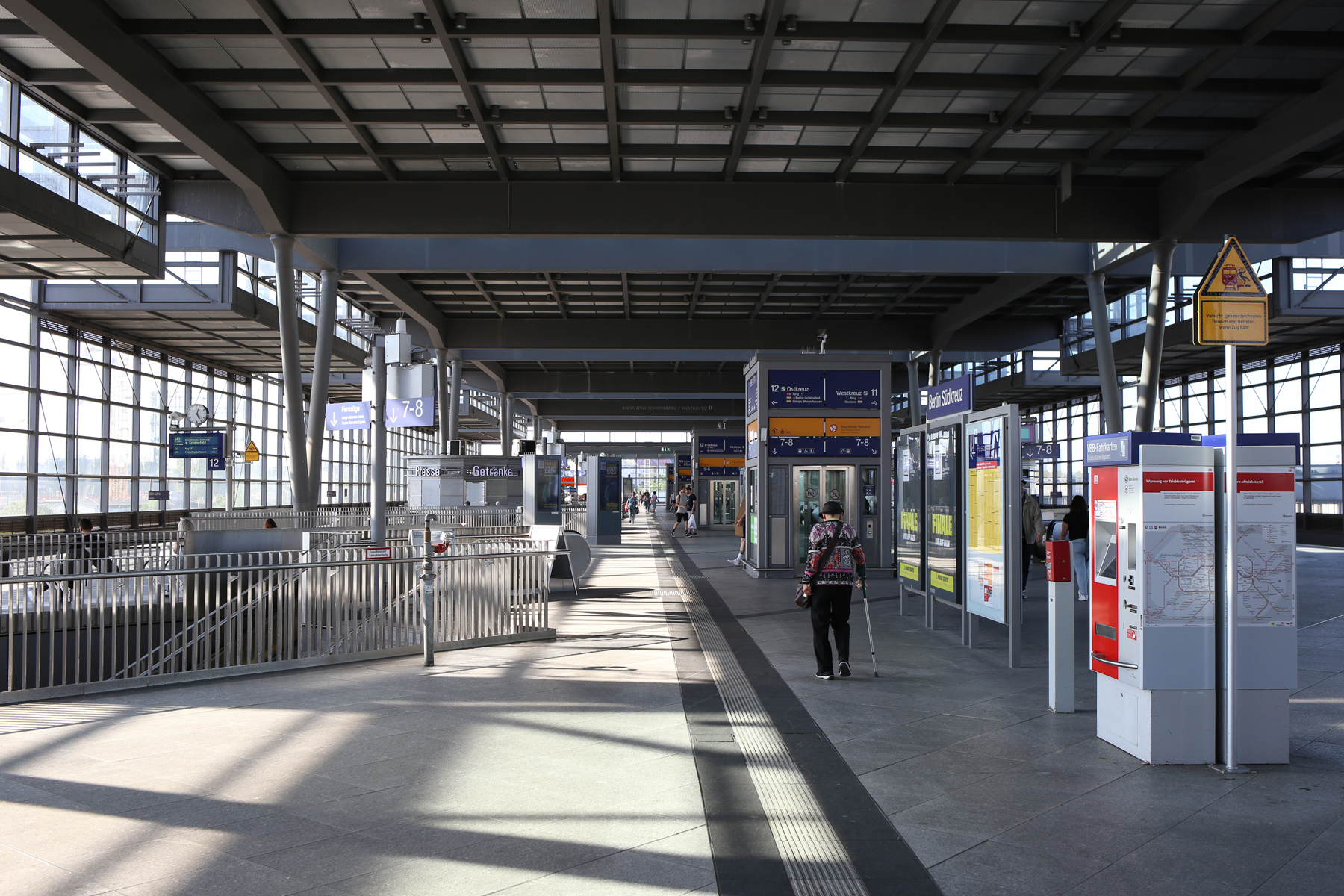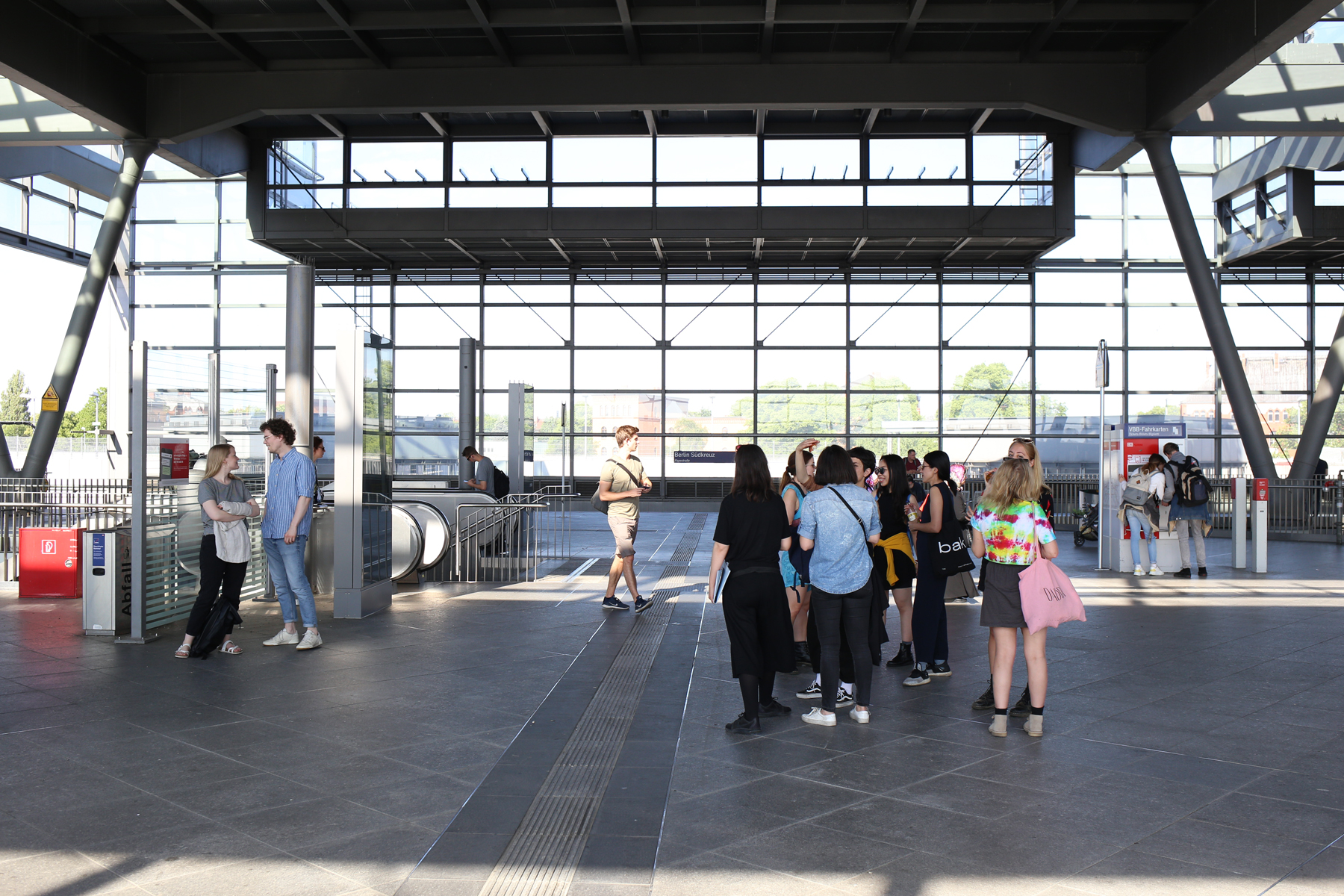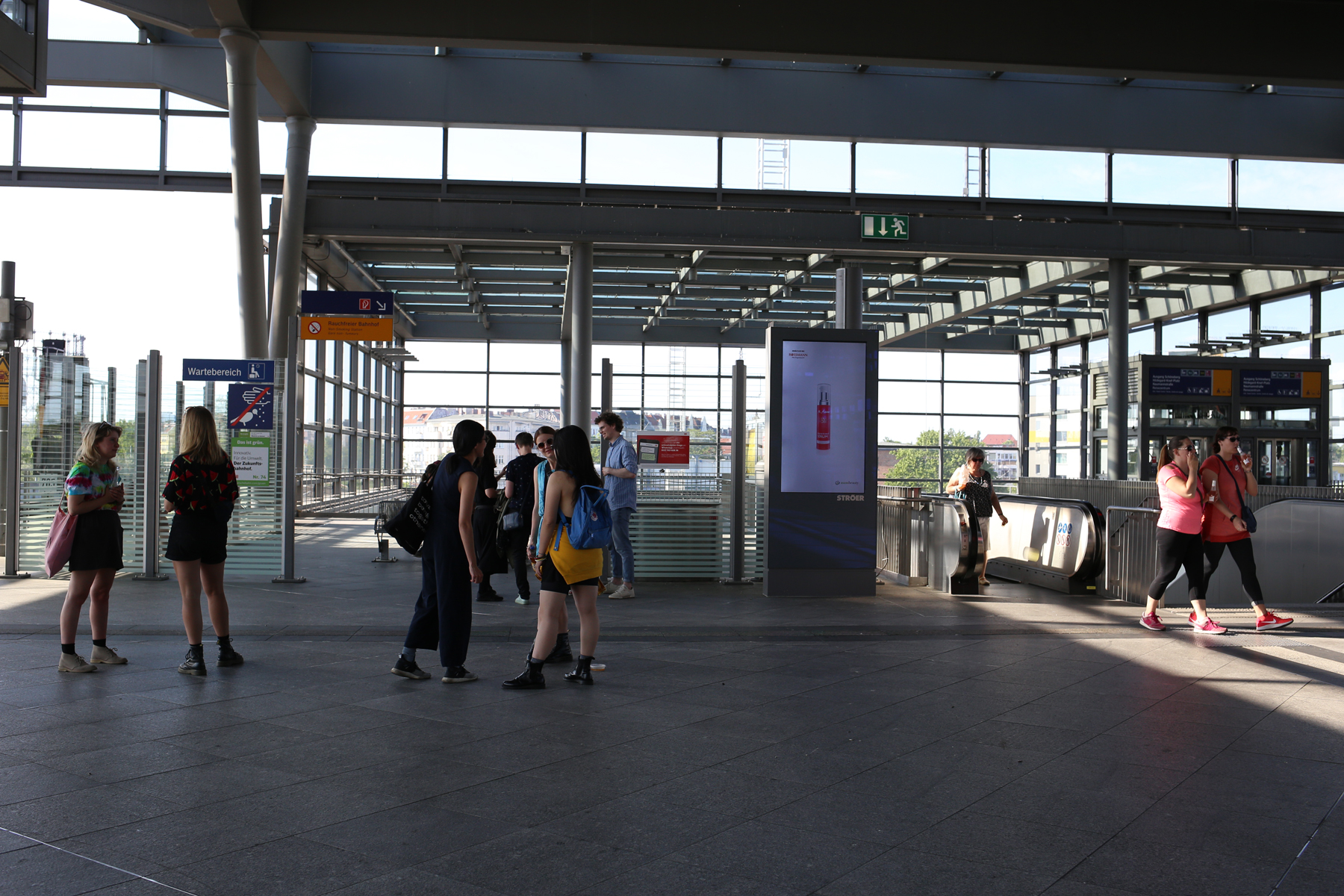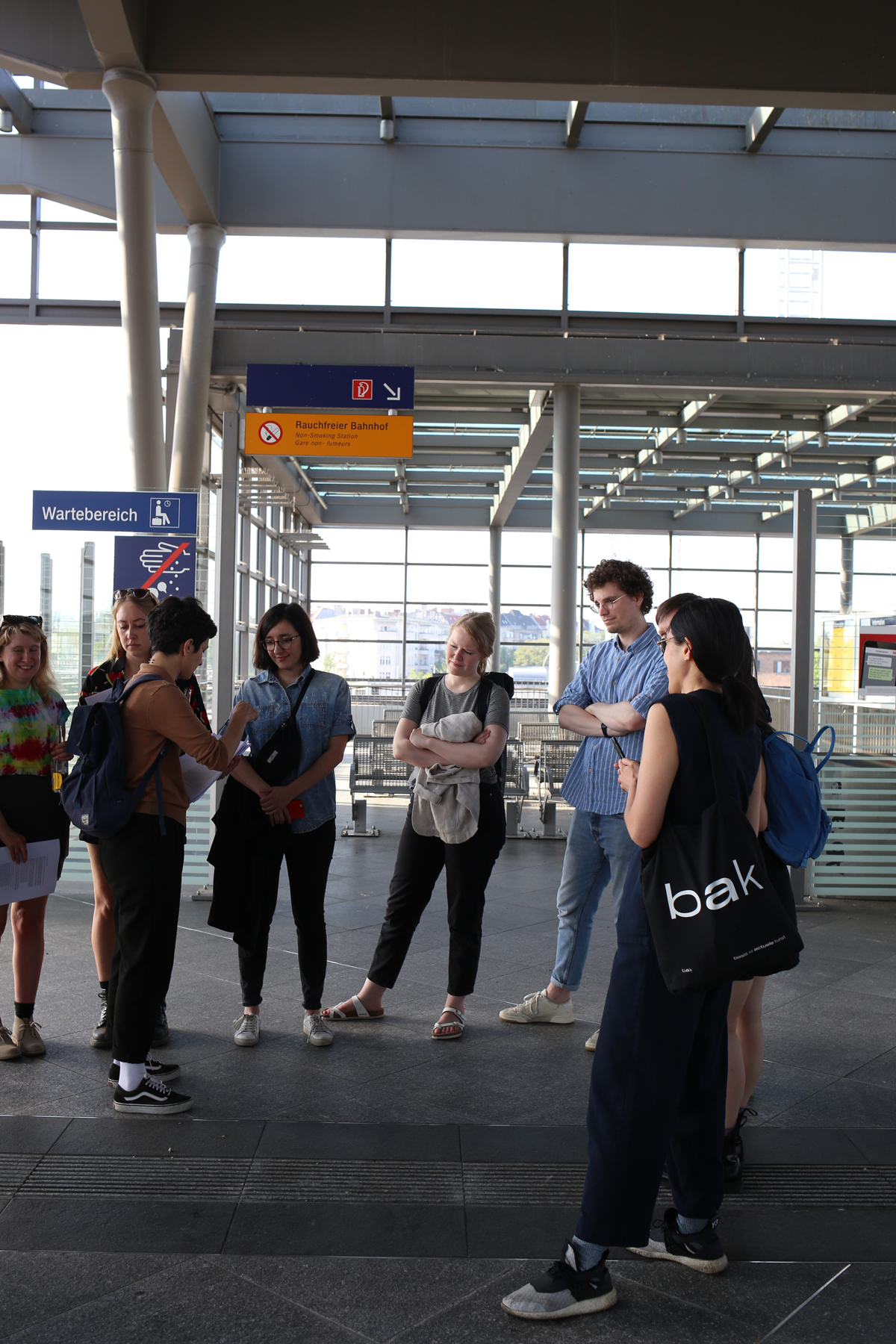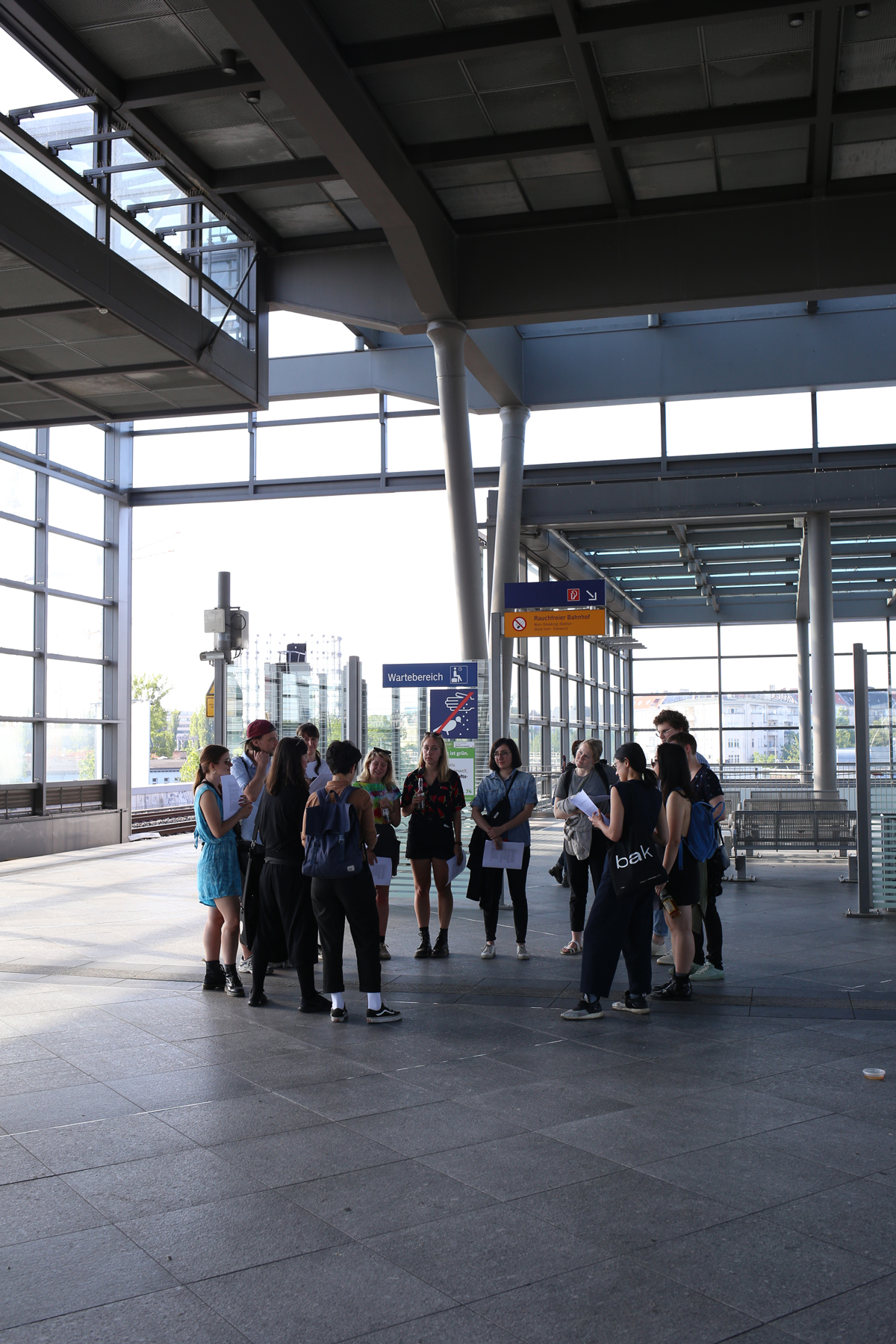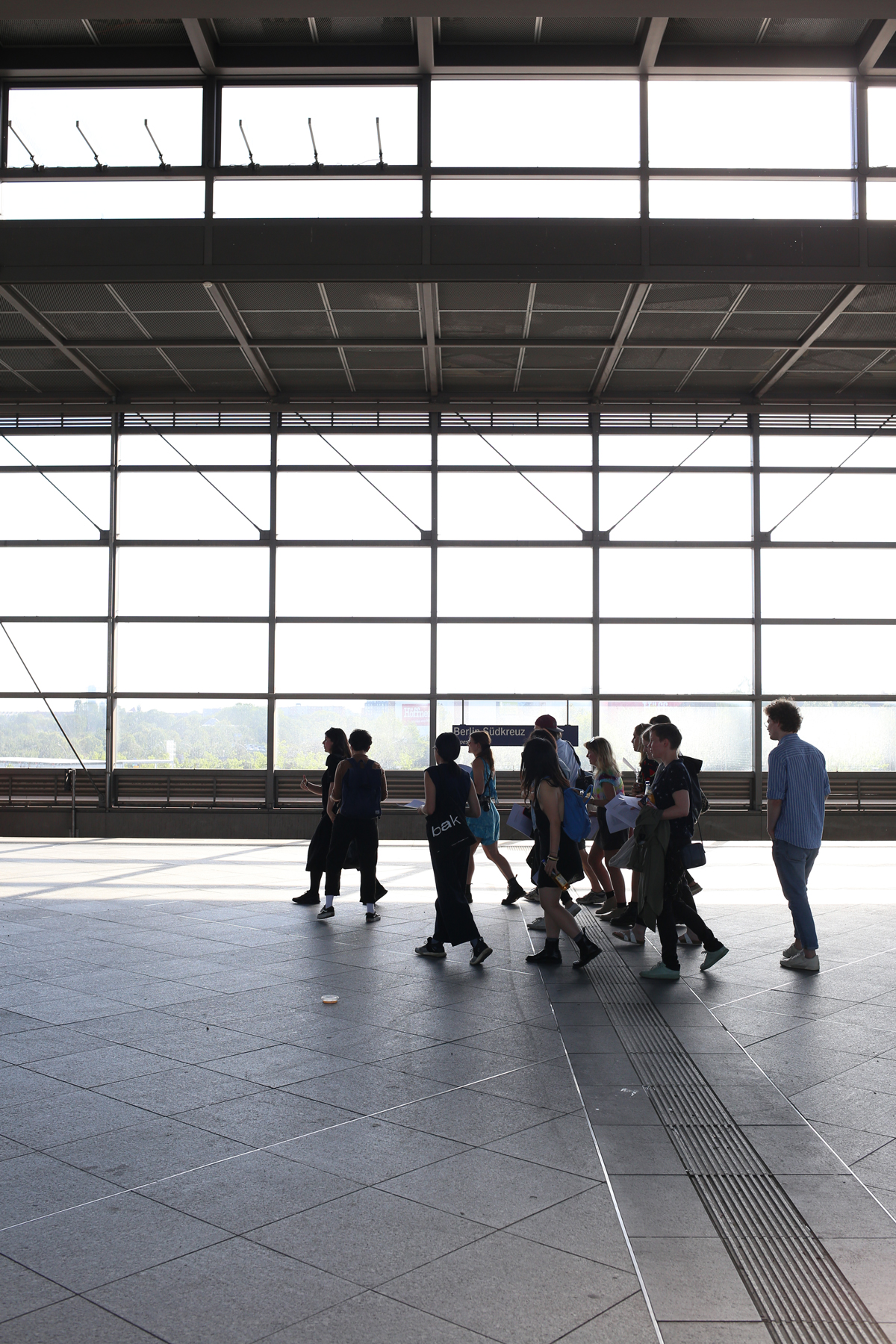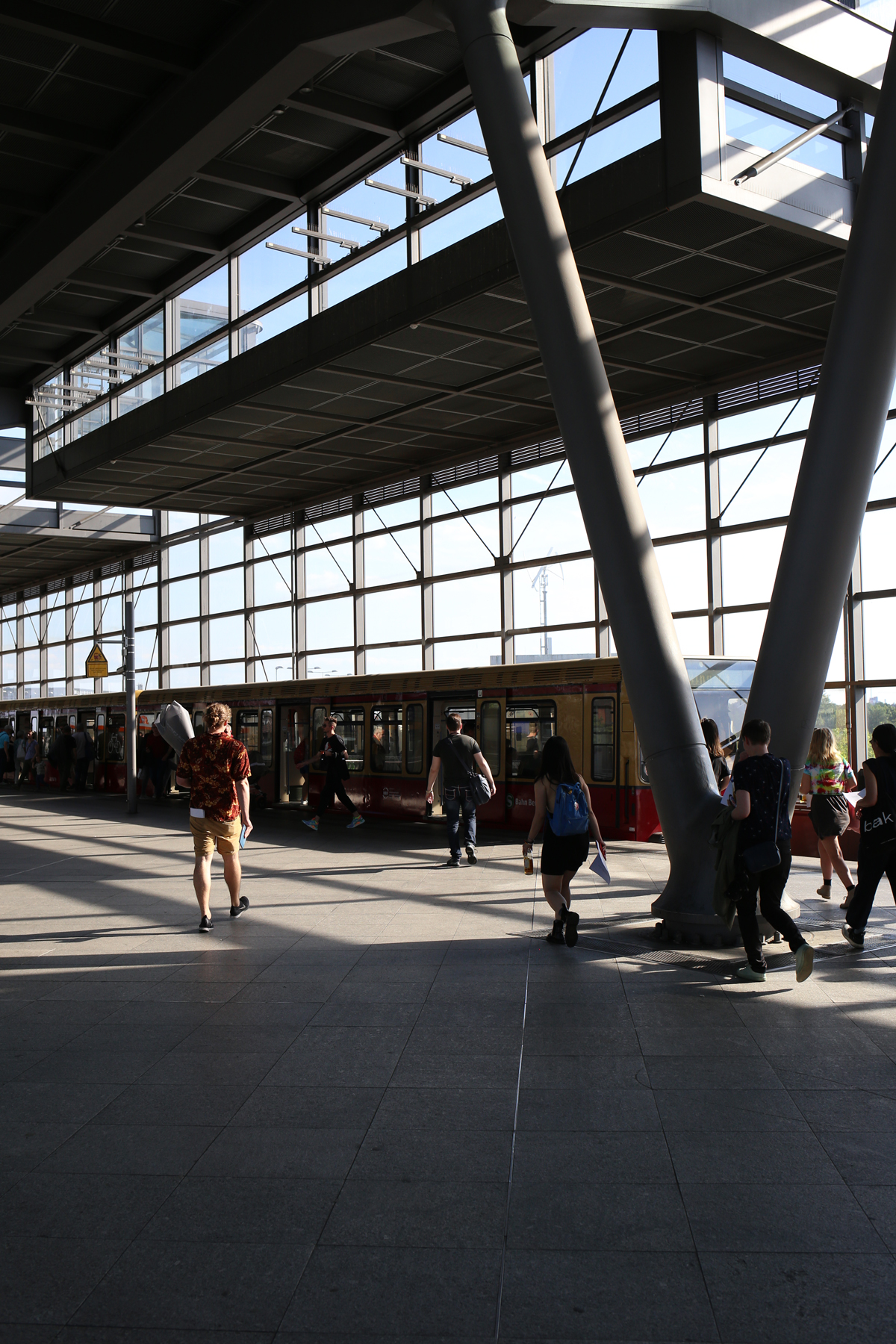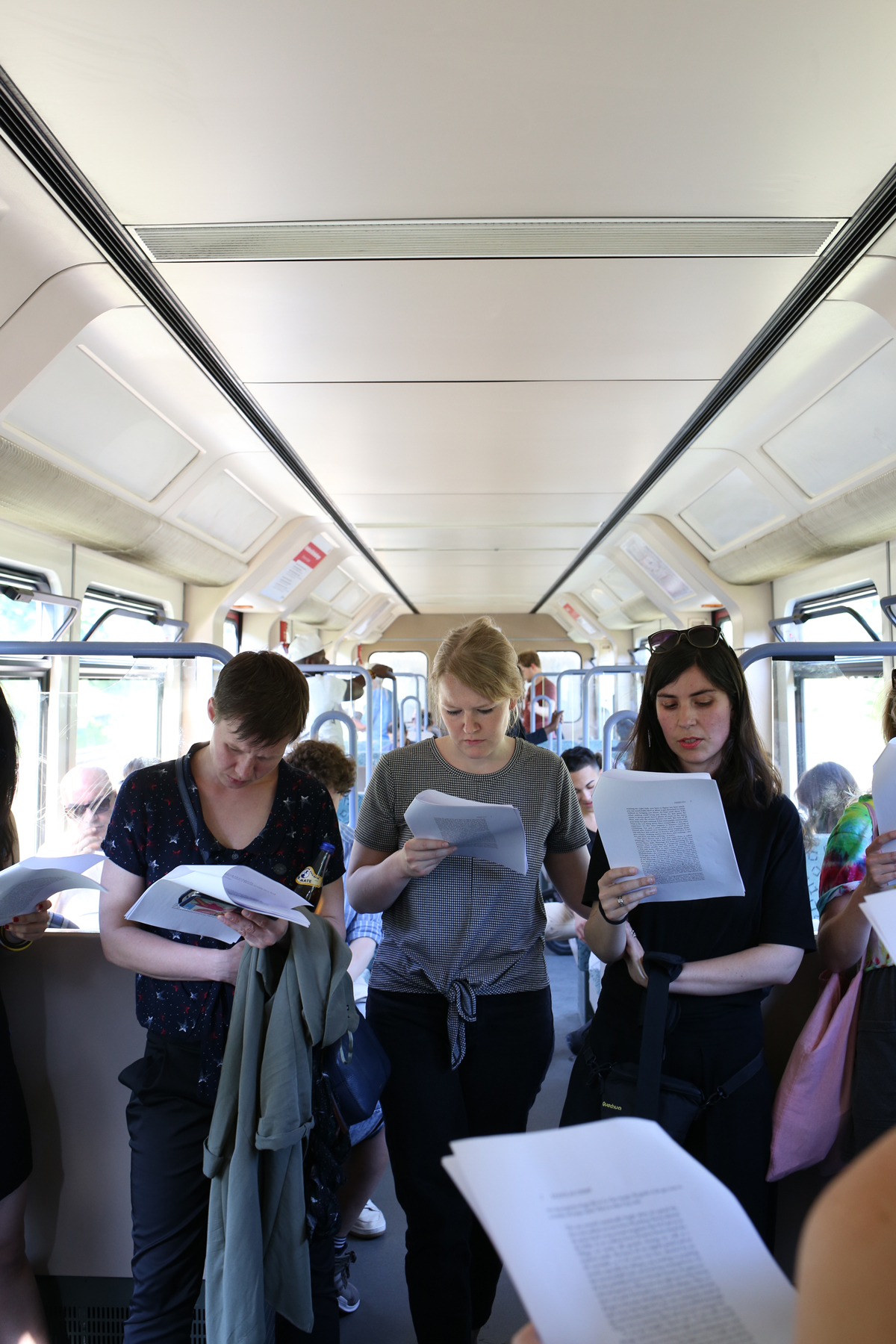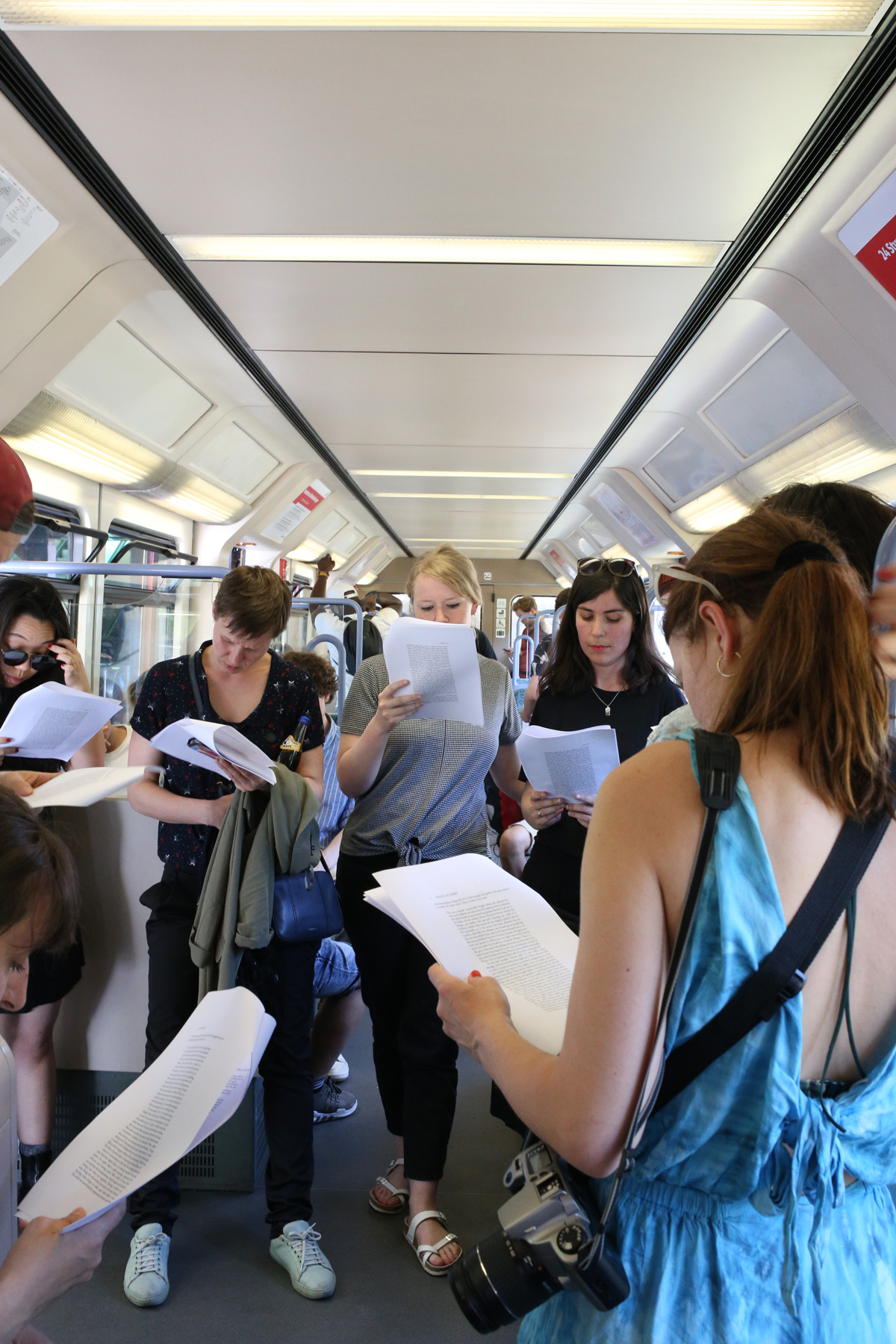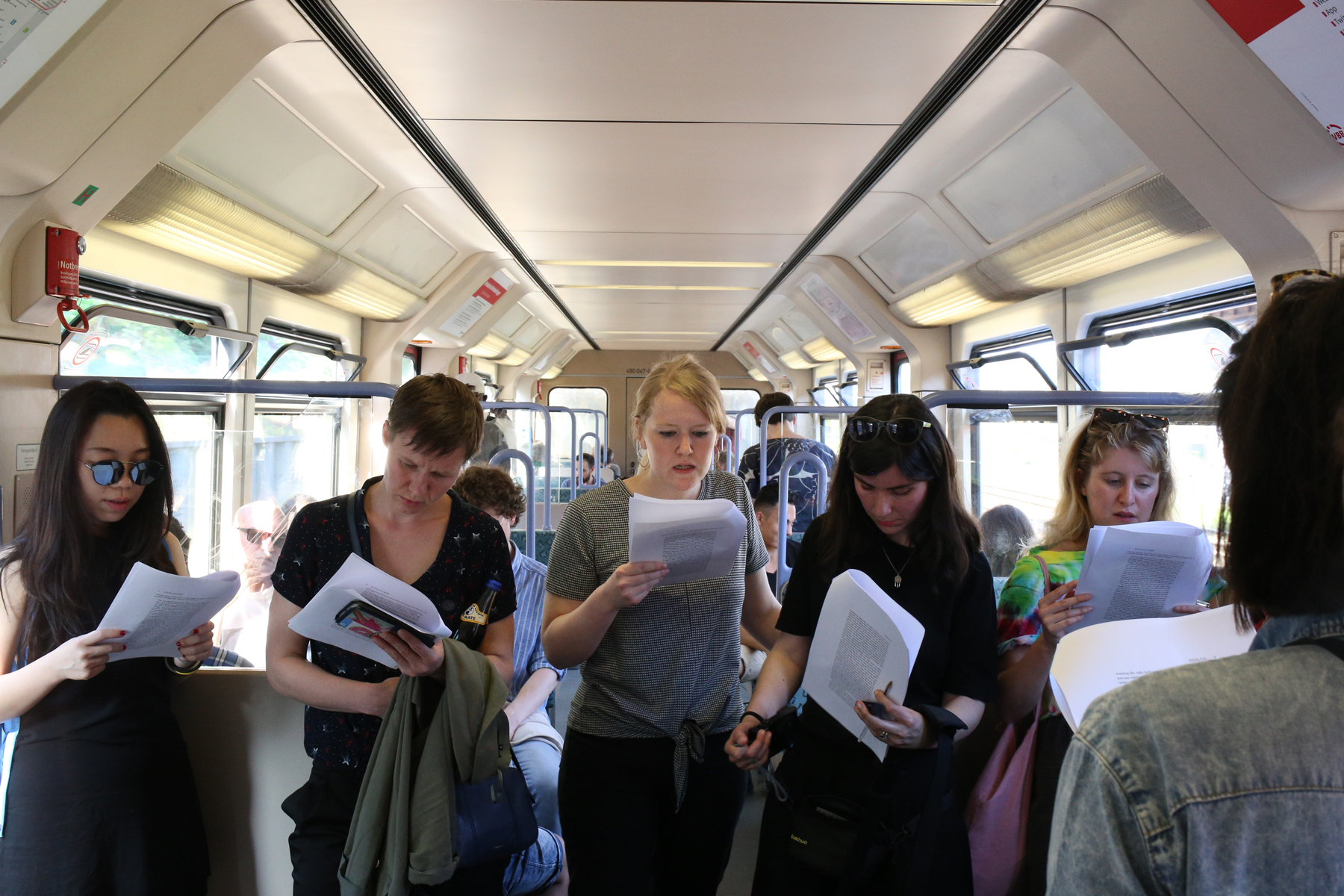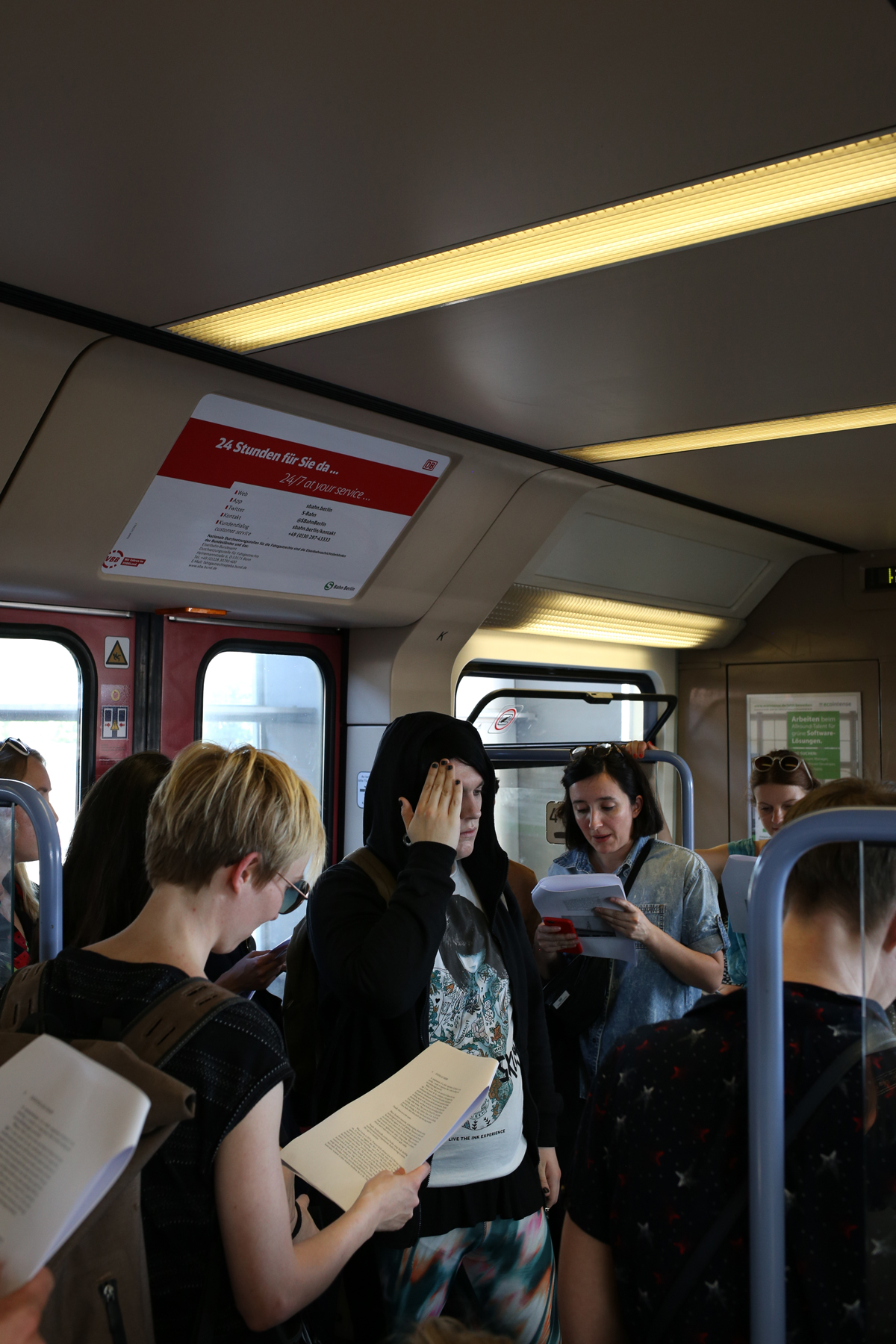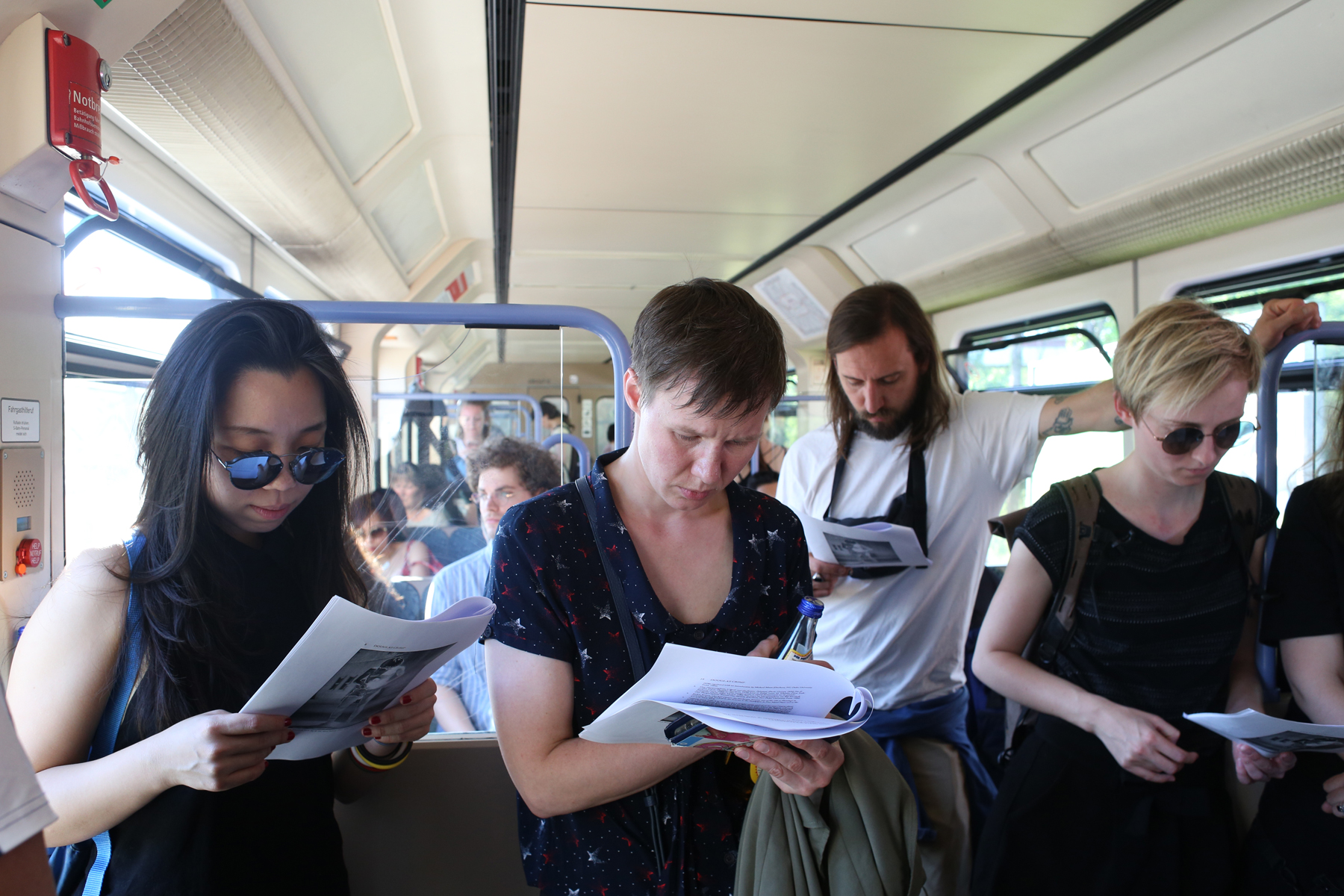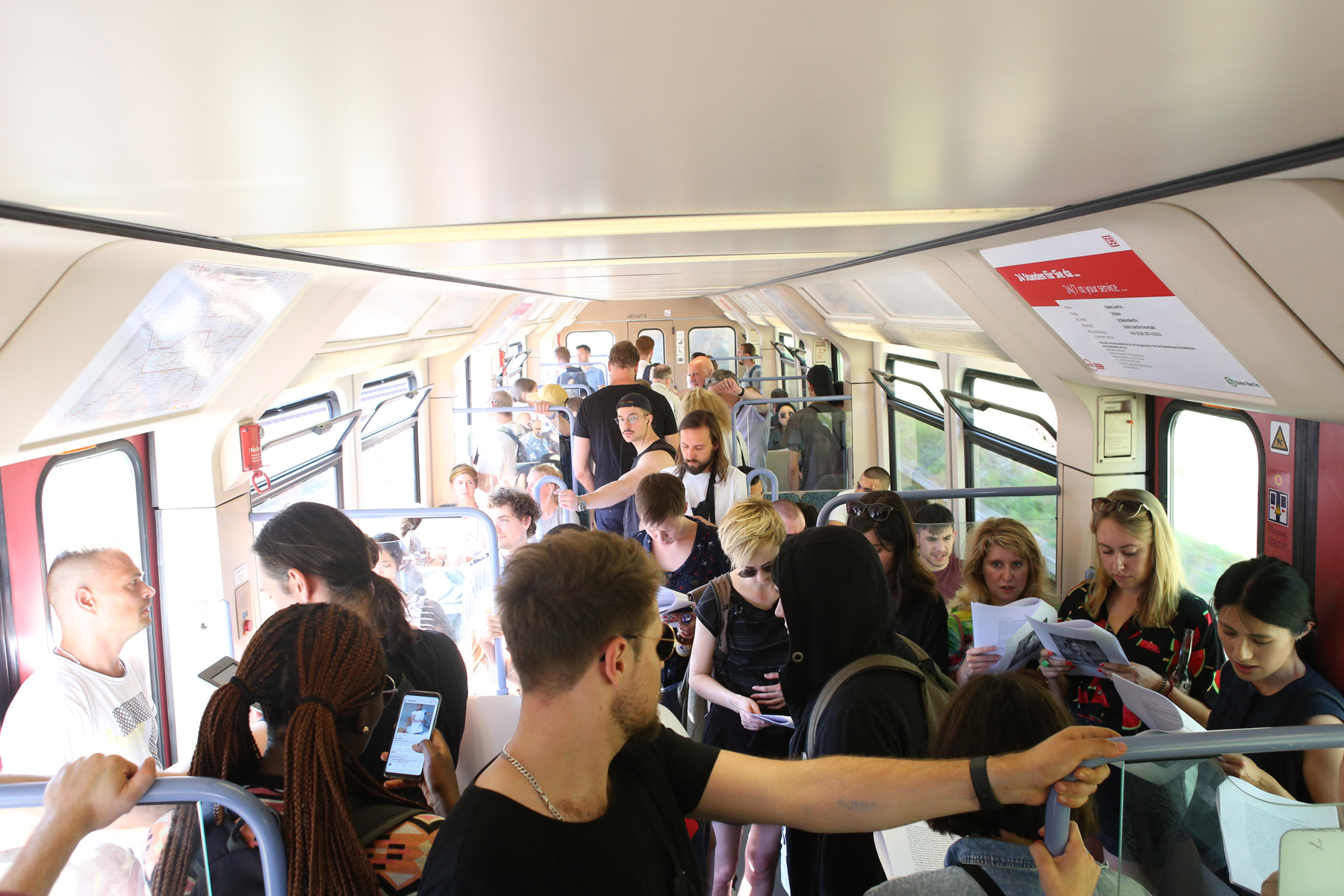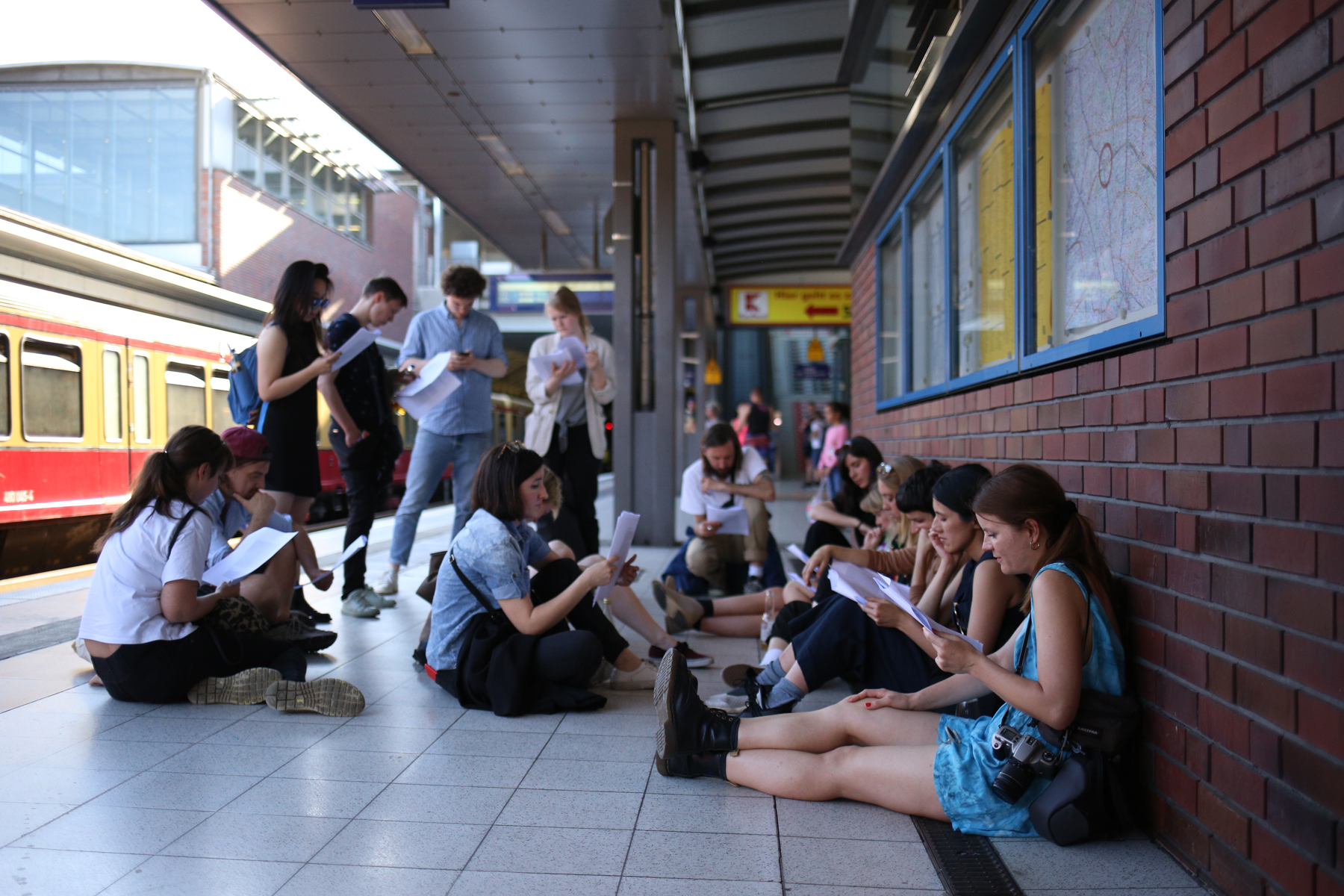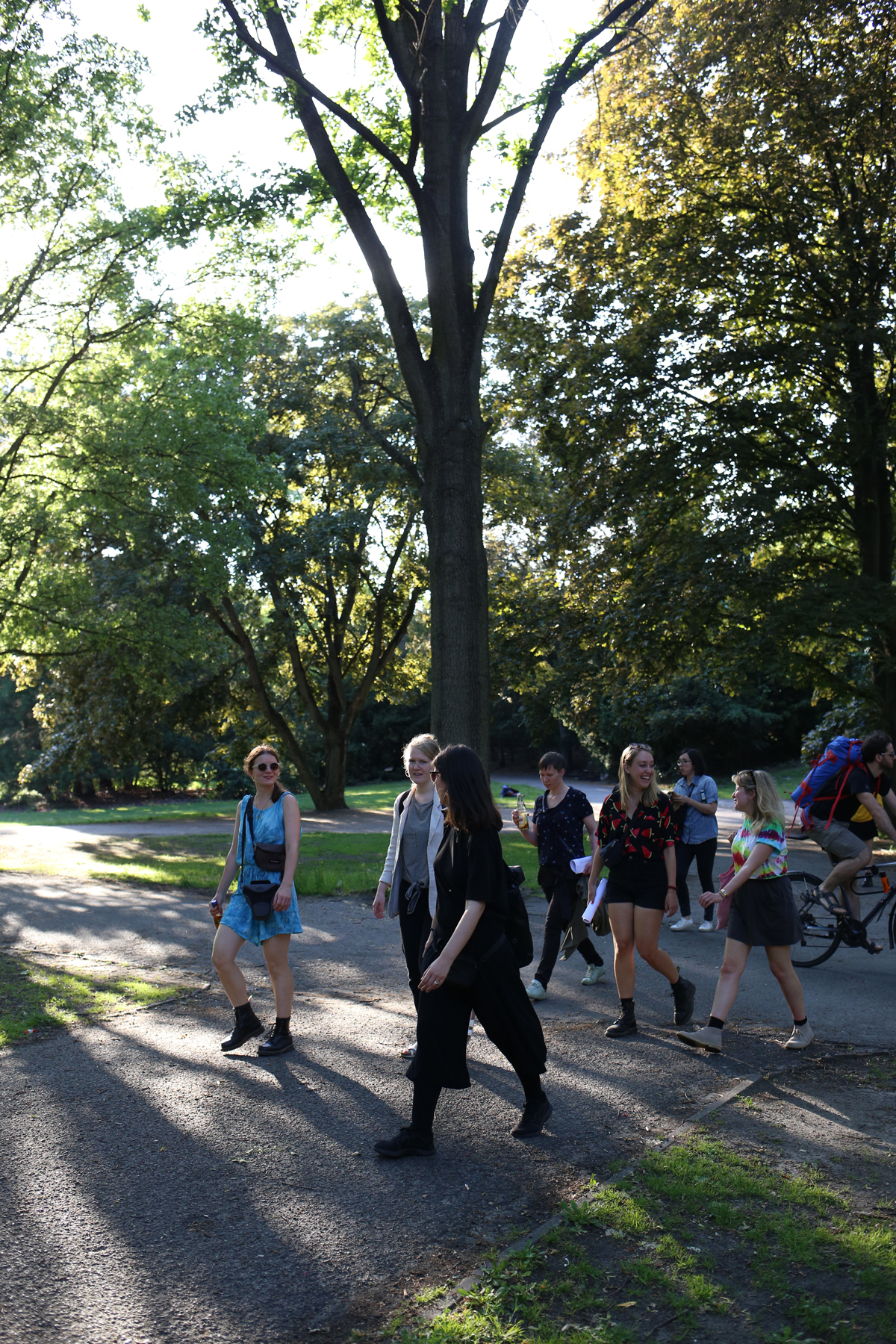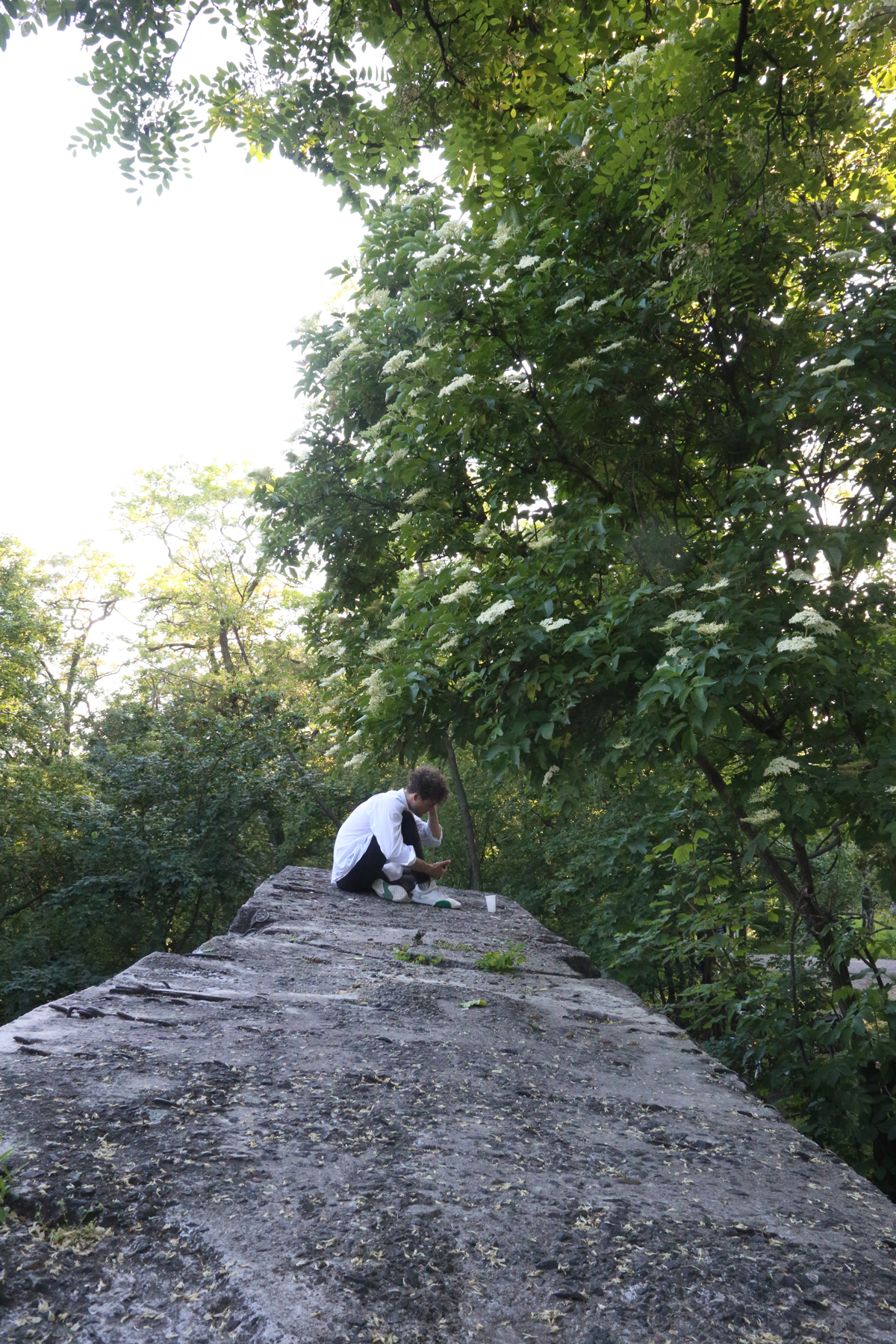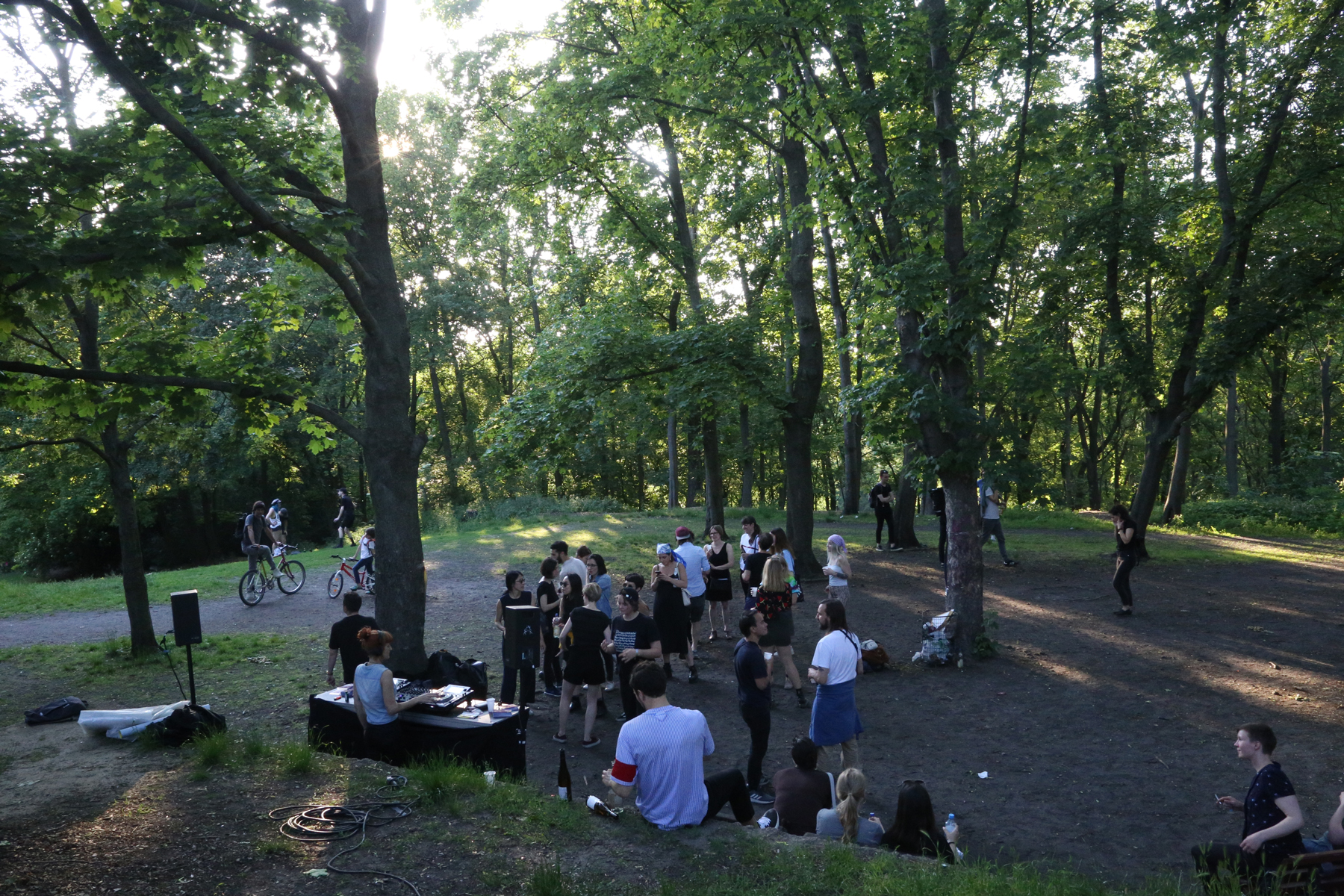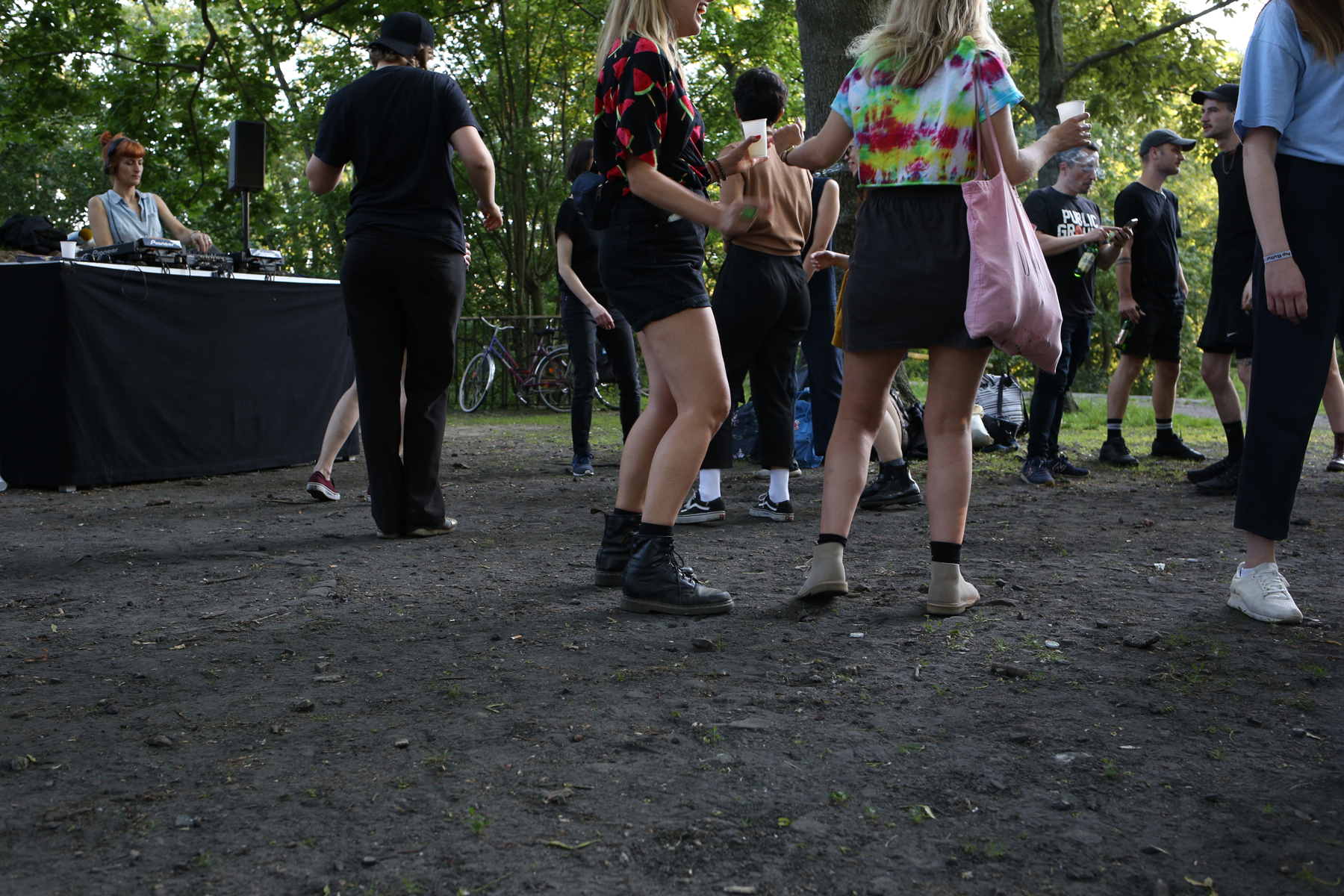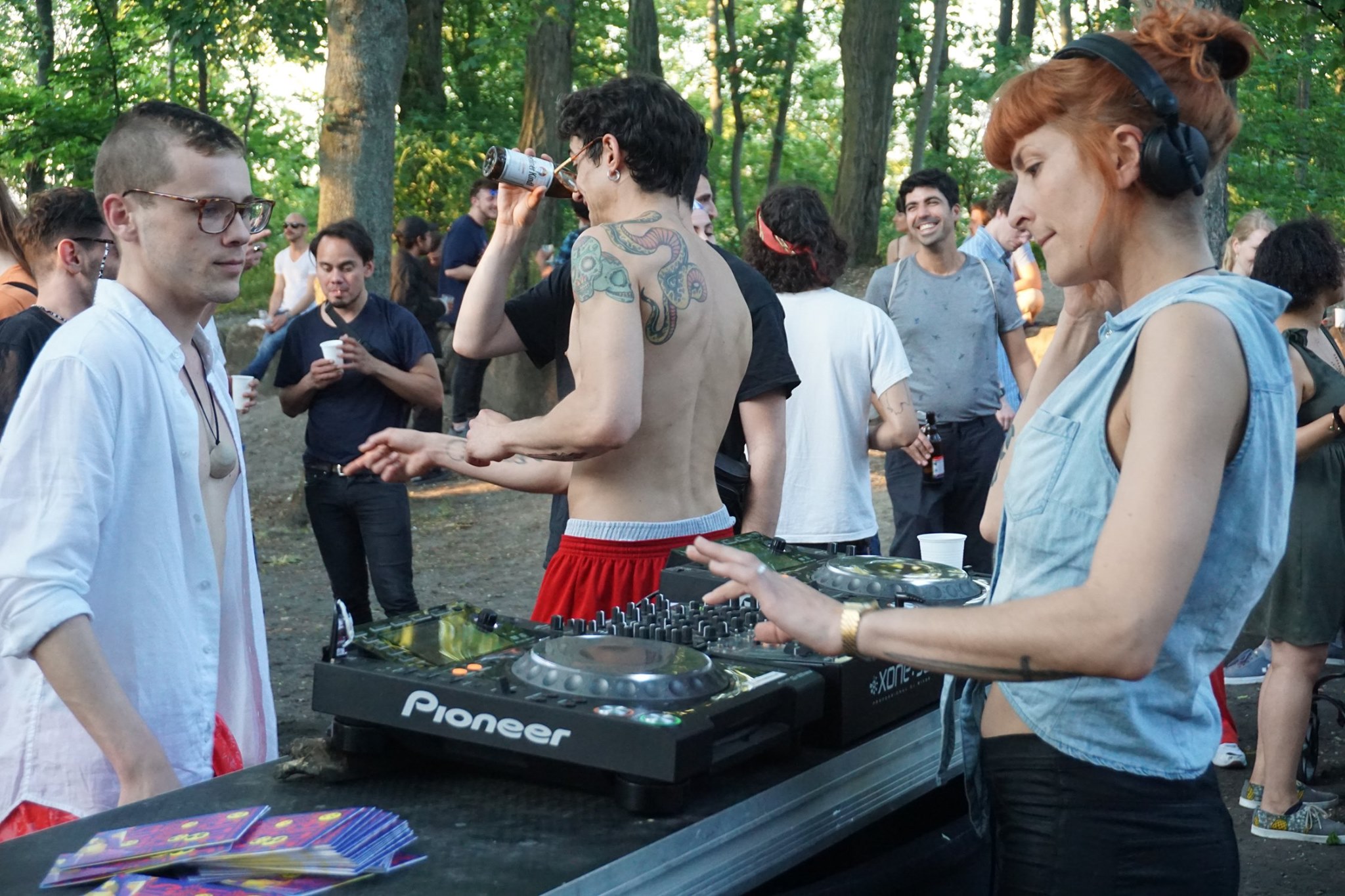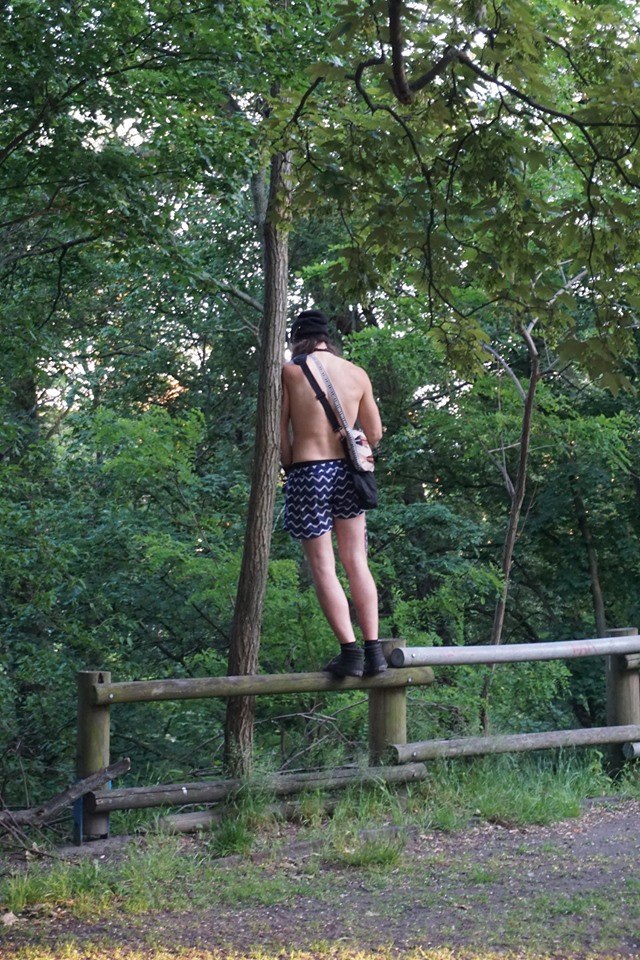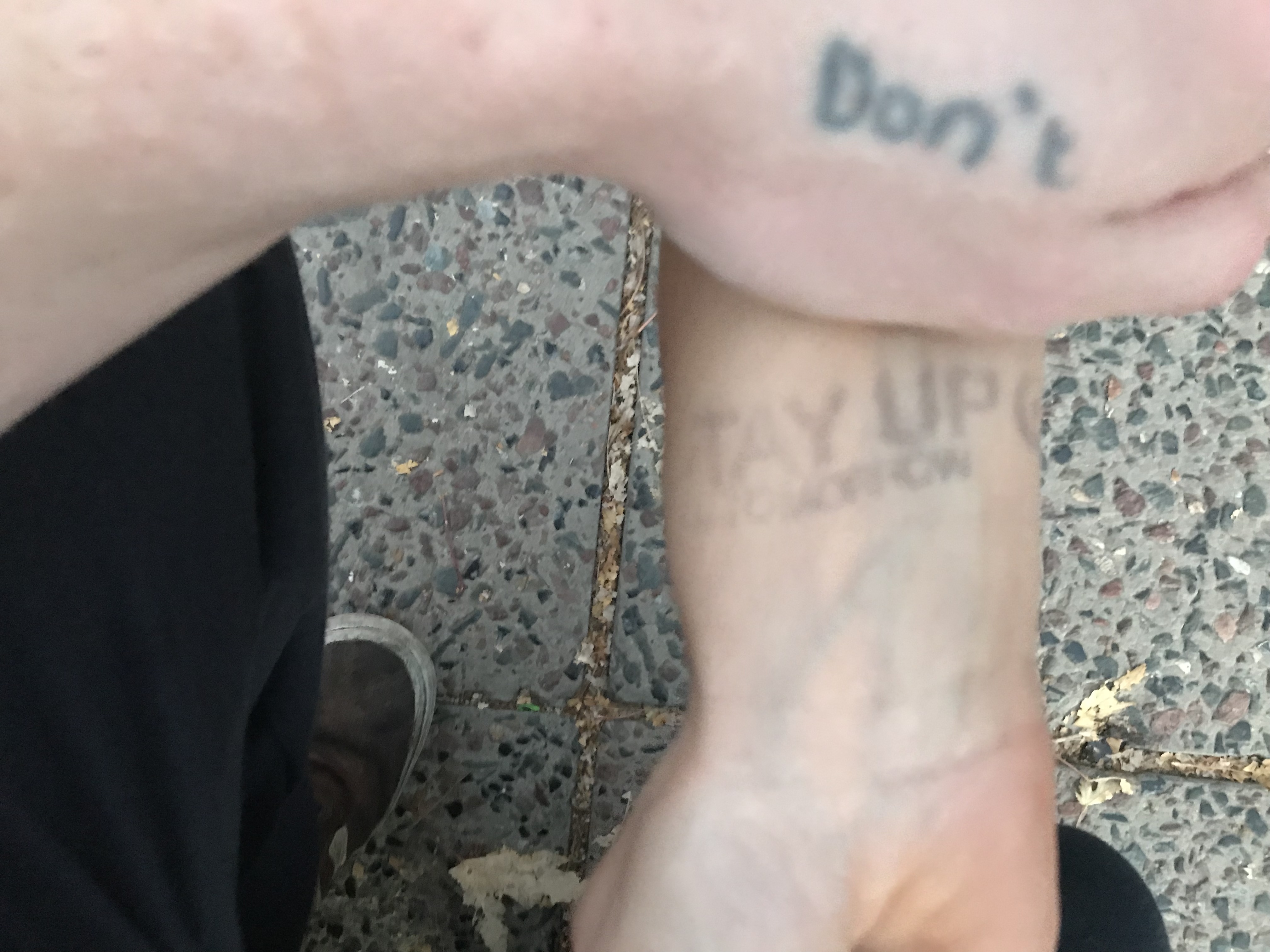 SSS-BAHN is an experience about the body in transit, the body in movement, the dancing body, the restless body. This applies to all bodies that roam the urbanscape. The event will begin with a simple act of commuting through the city. Getting on the S-Bahn, meeting us enroute as we make our way to the outdoor club. The journey is fueled by a reading group hosted by Sonia Fernández Pan which leads us into a techno beat session produced by DJ Manuela Mayoral.
Urlaub Projects is an art project platform run by artists Alby Alamo and María León. It is currently located in Industriegebiet in Wedding. Industriegebiet (industrial area) is within Institut für Alles Mögliche.
Foto docu : Timo Schlüter & Hansa Wisskirchen (last 2 fotos)