stay hungry
Mobile Menu #9: Digestive Matters
Imelda Mandala & Elia Nurvista, Uli Westphal, Stephan Zandt, Joshua Zielinski
Location:
Weichselplatz, 12045 Berlin - Neukölln (wooden seating platforms at near to the playground)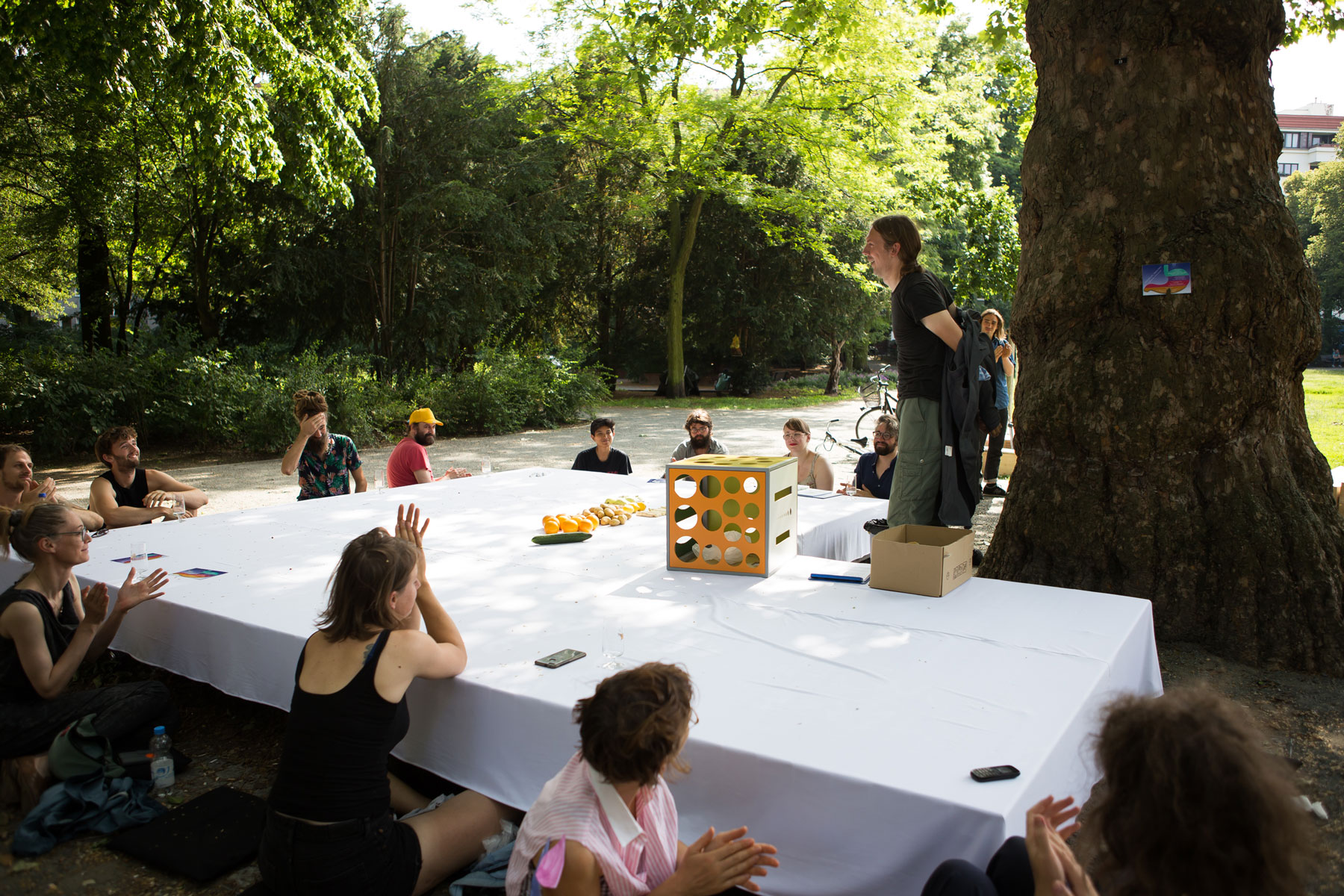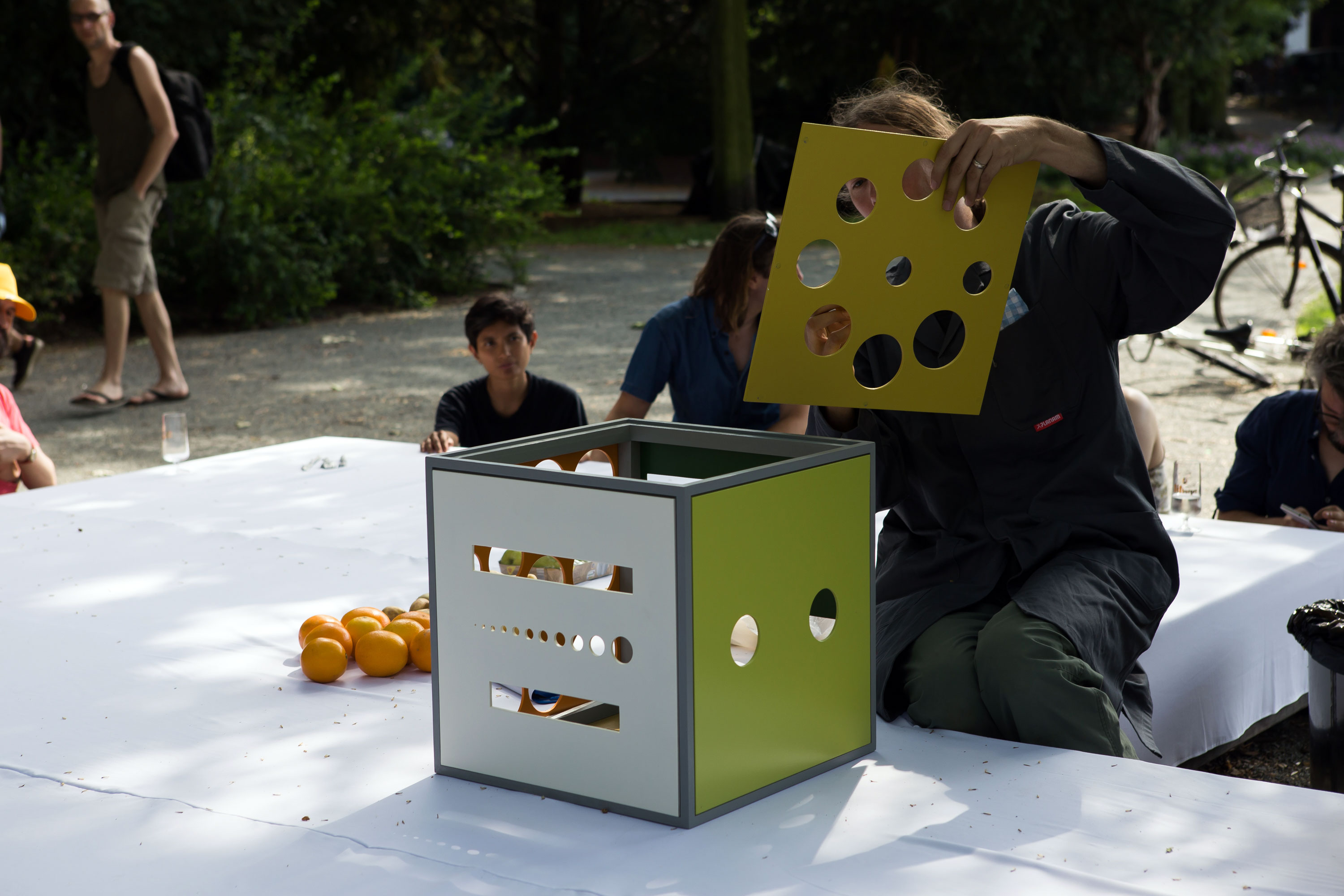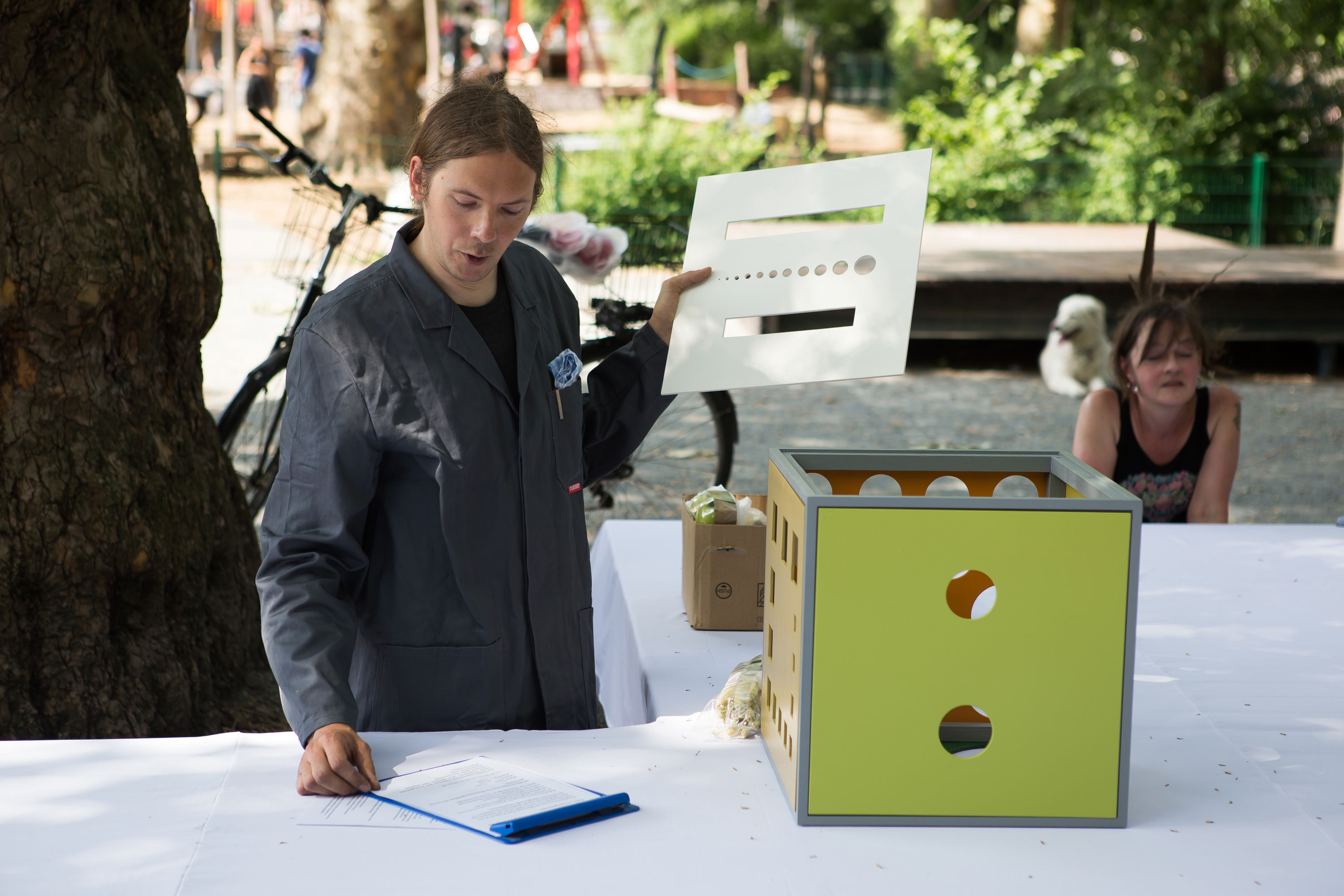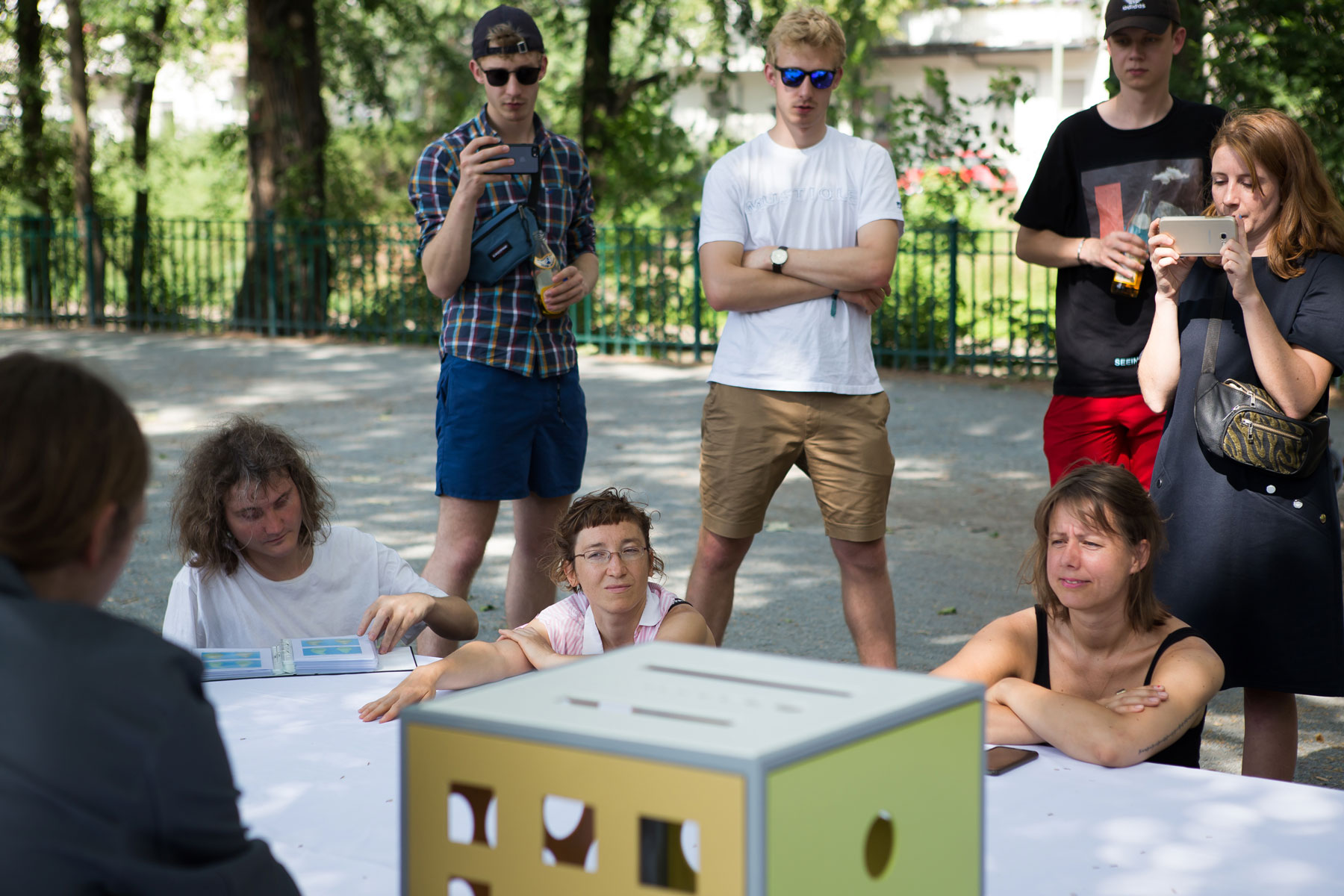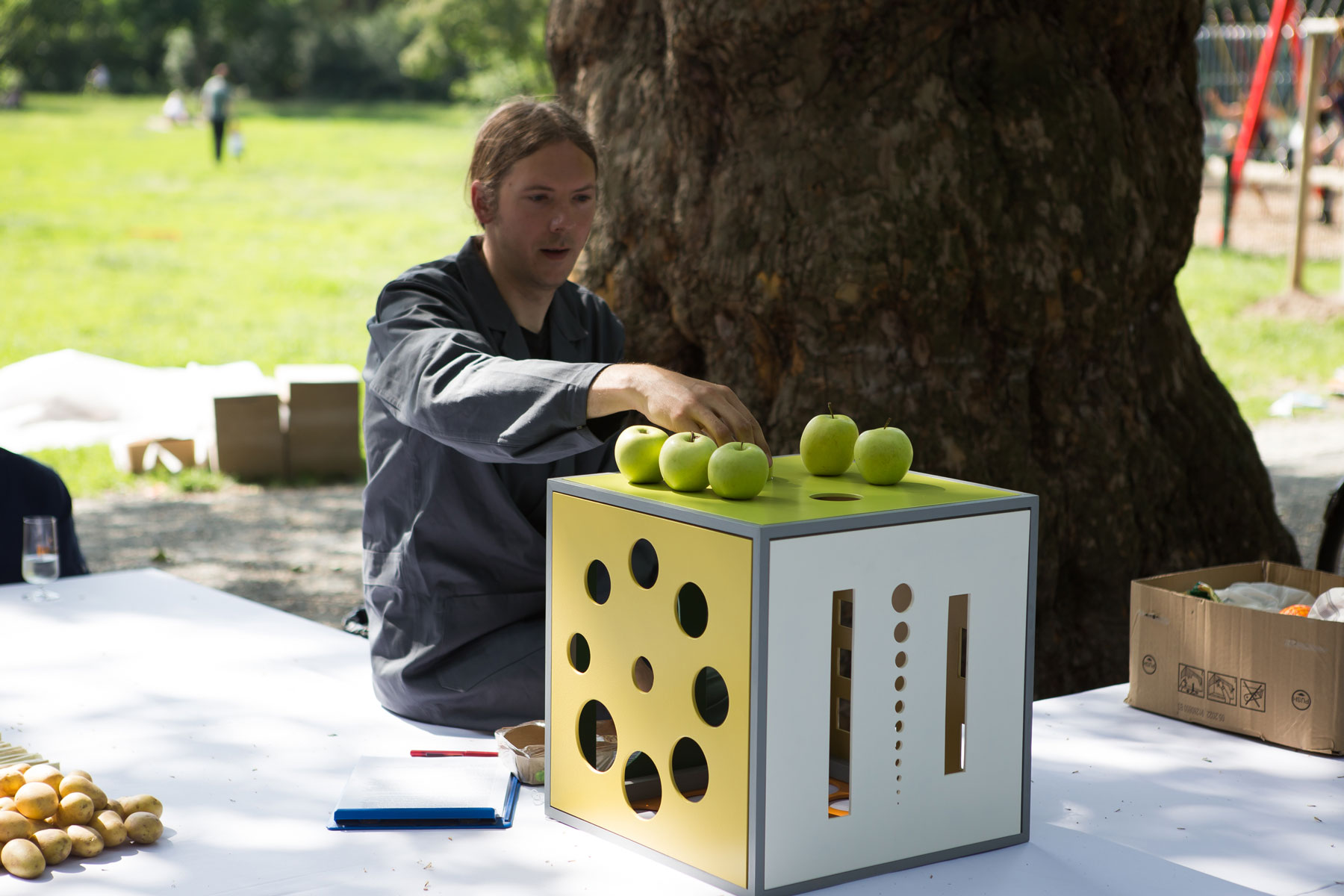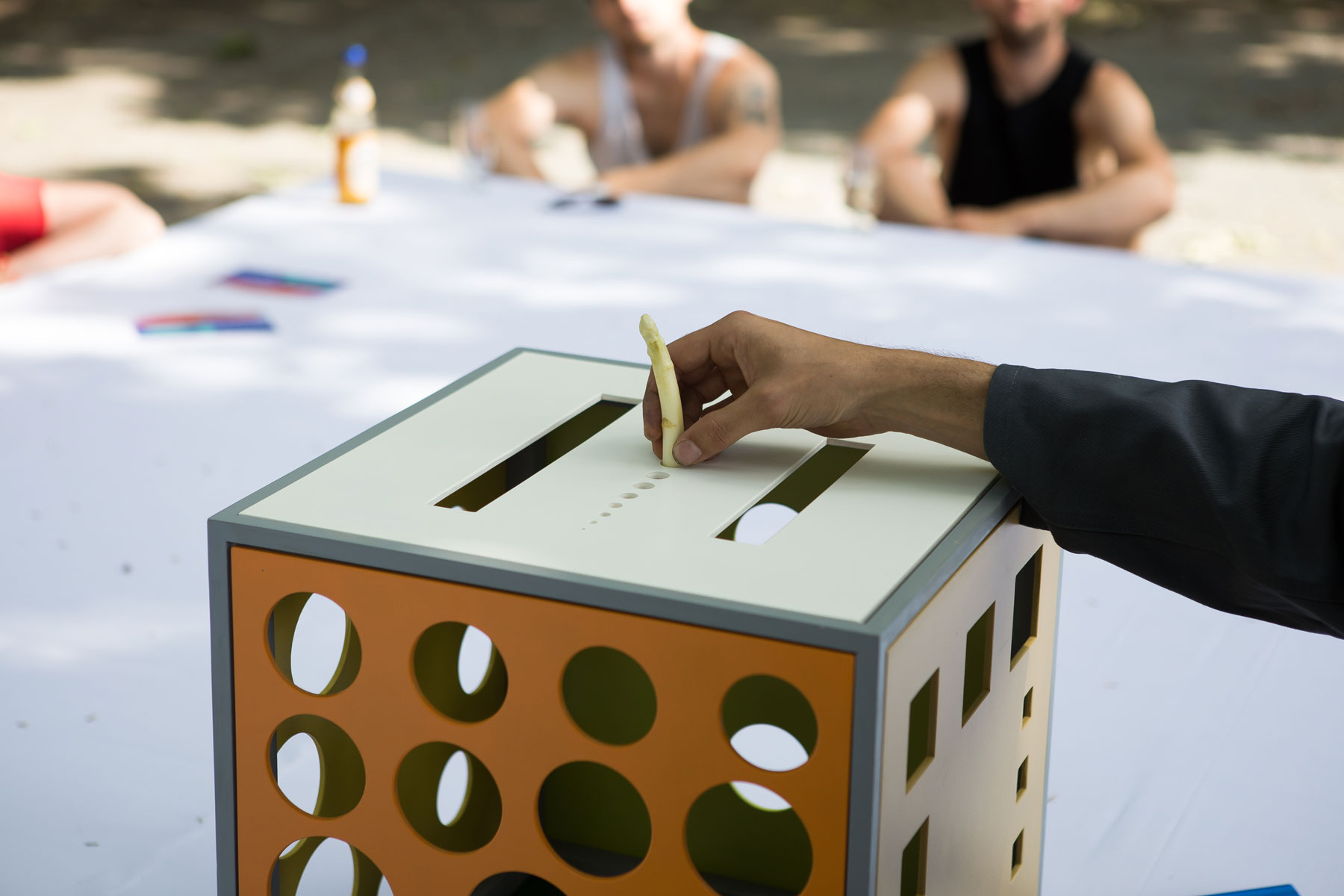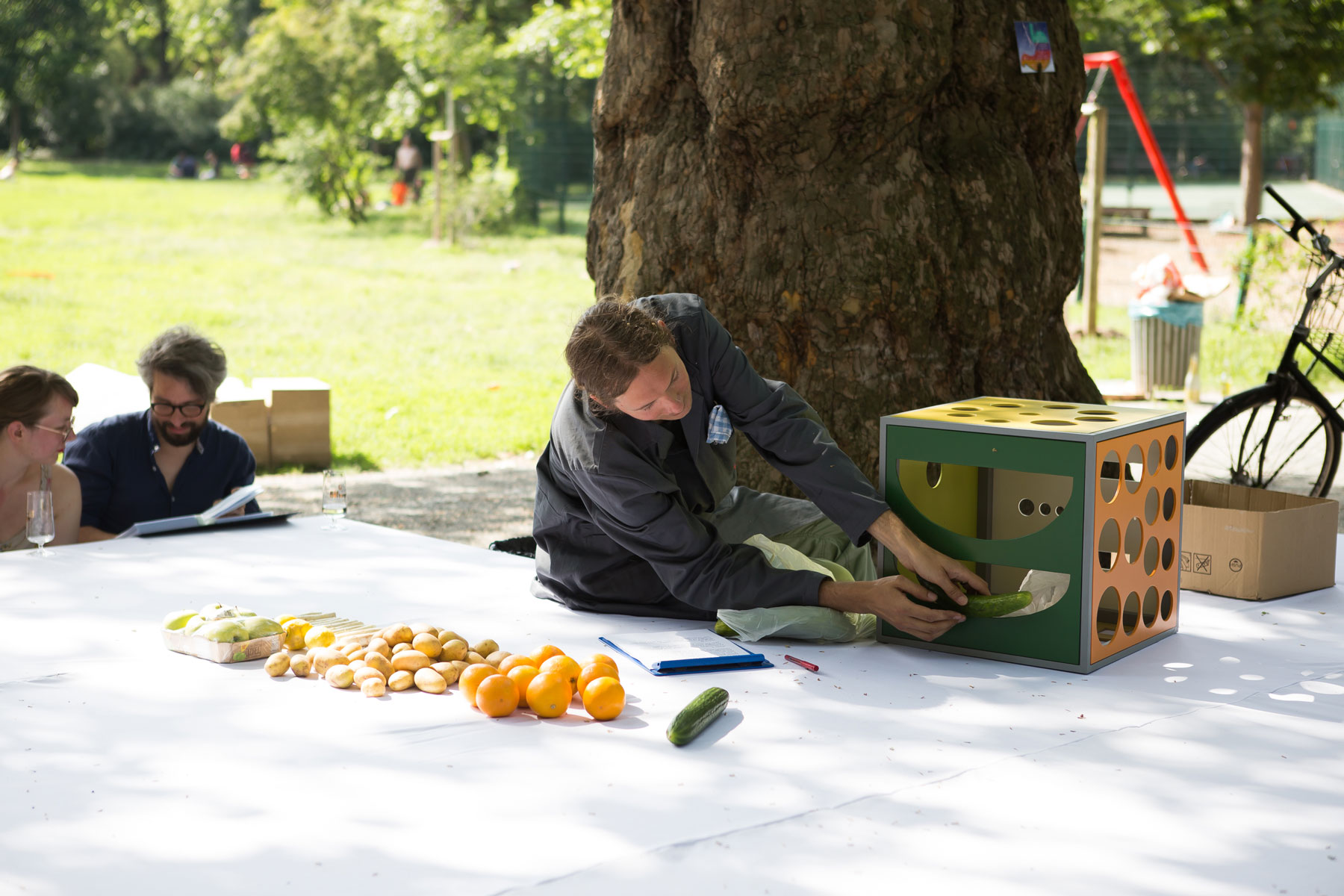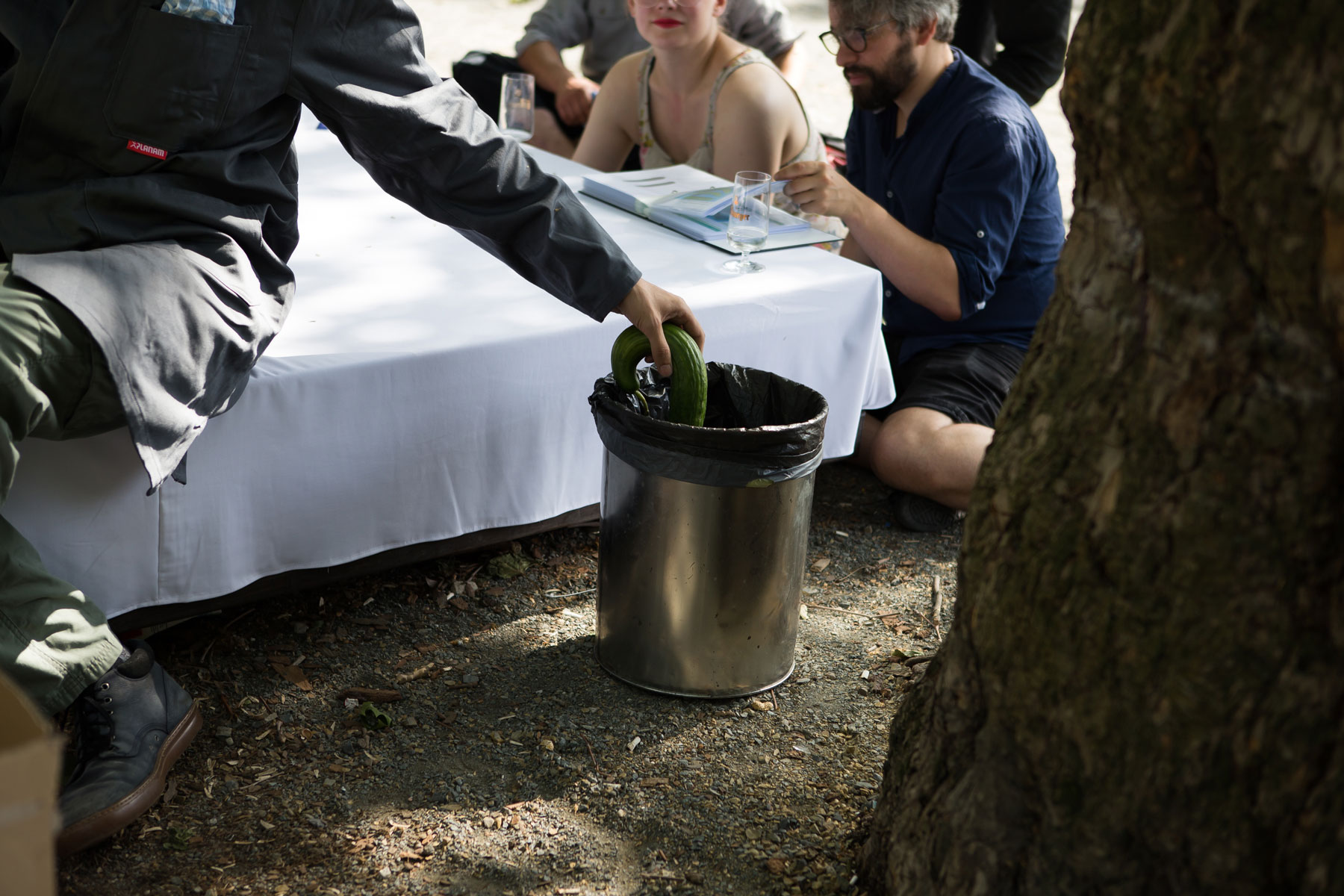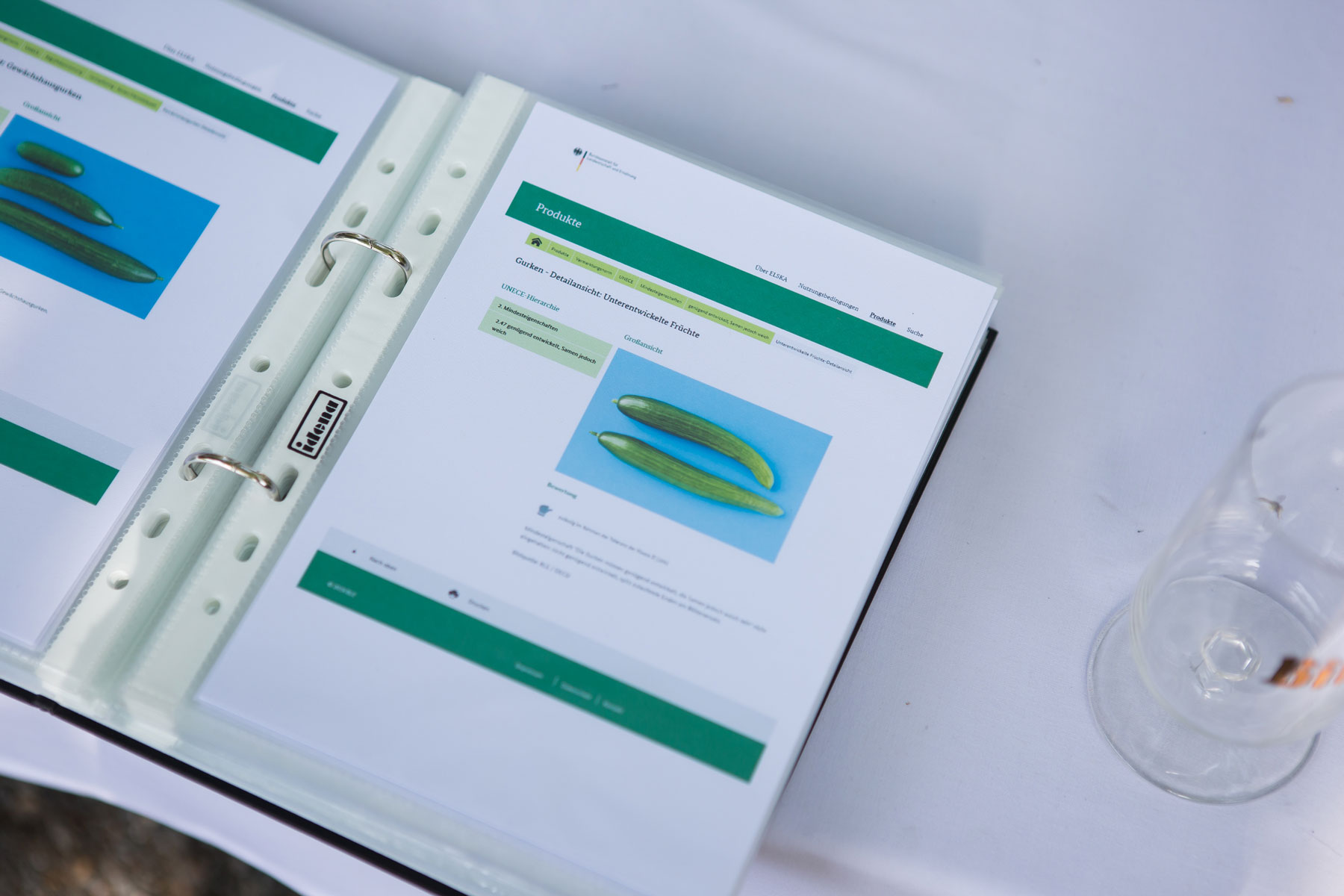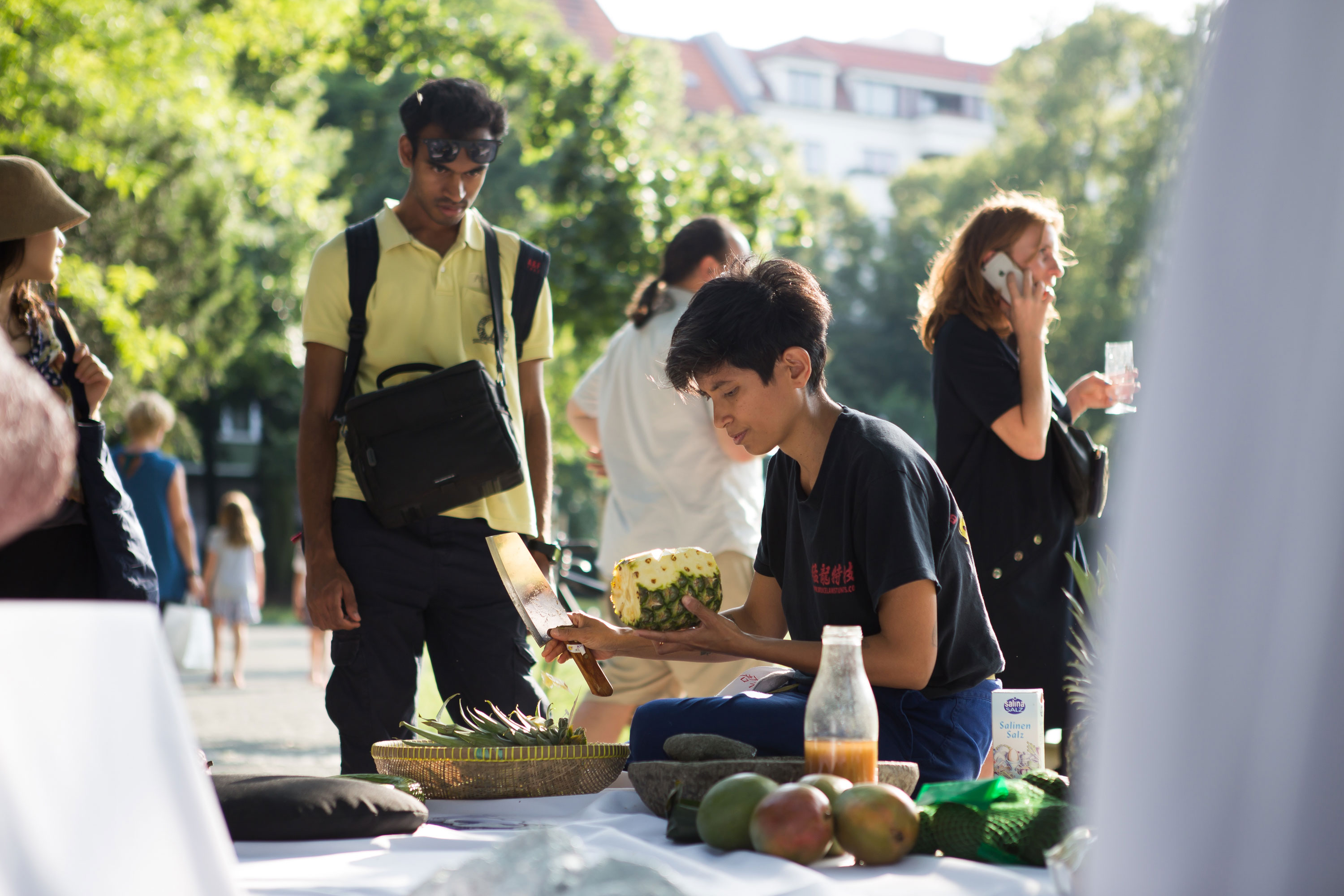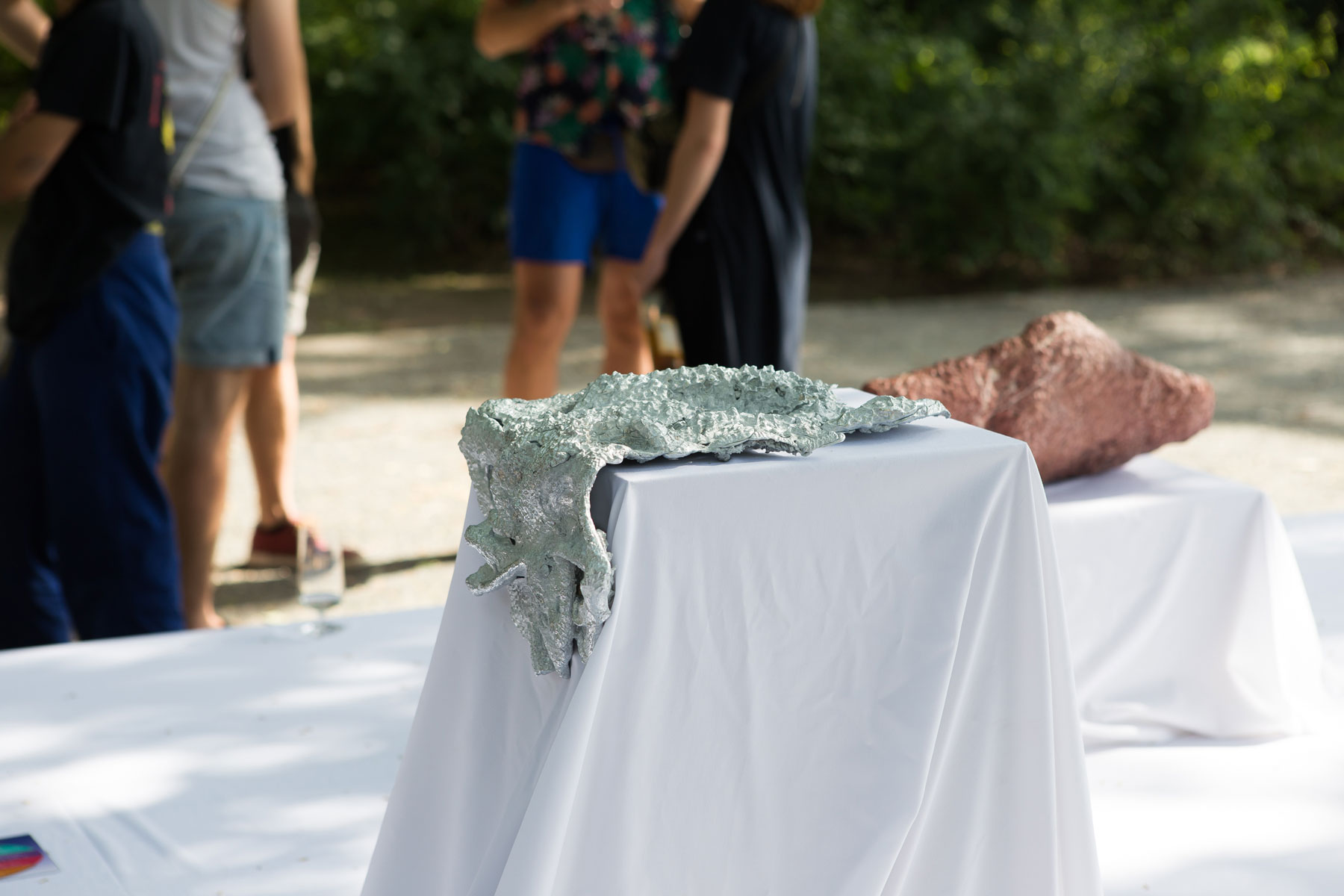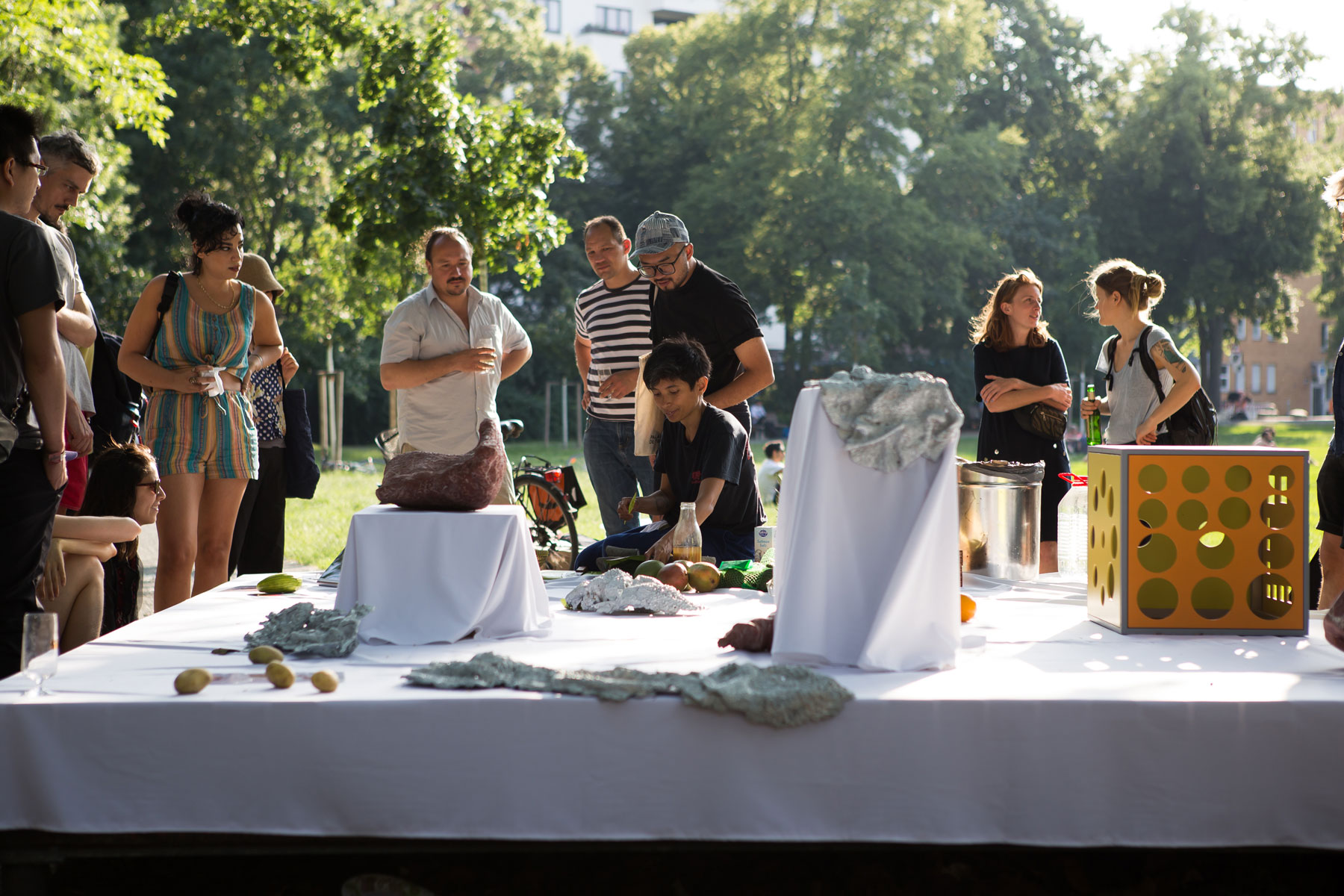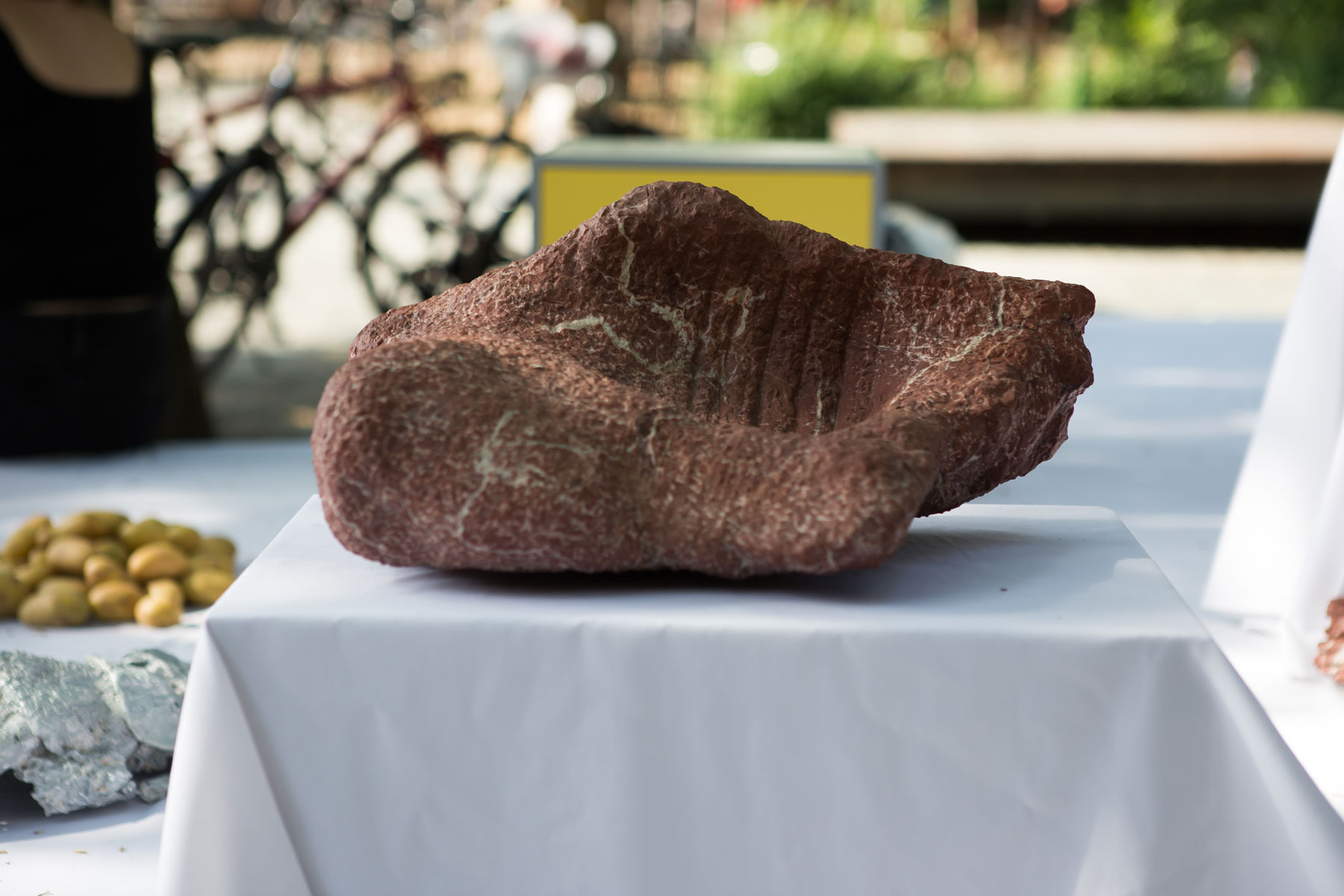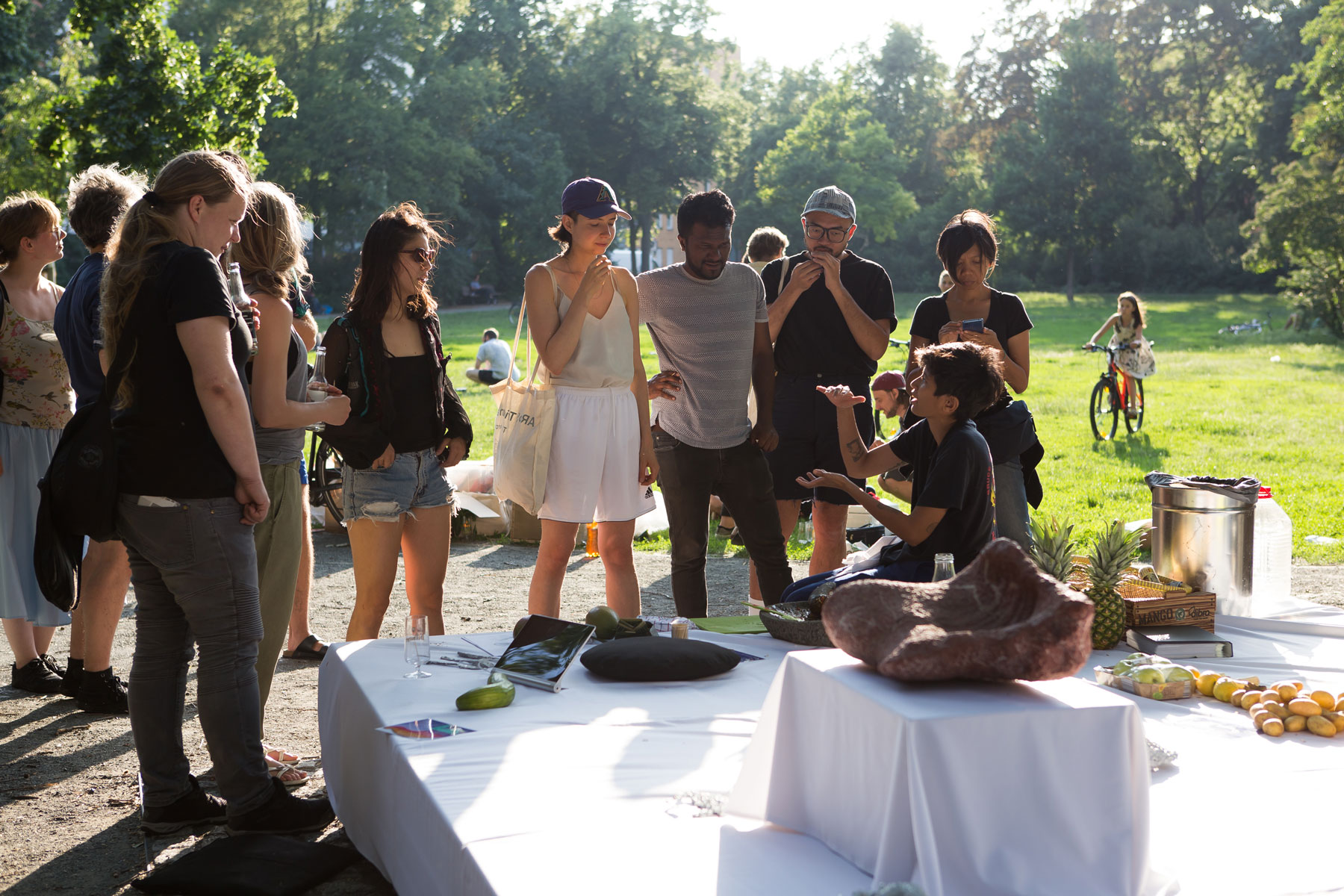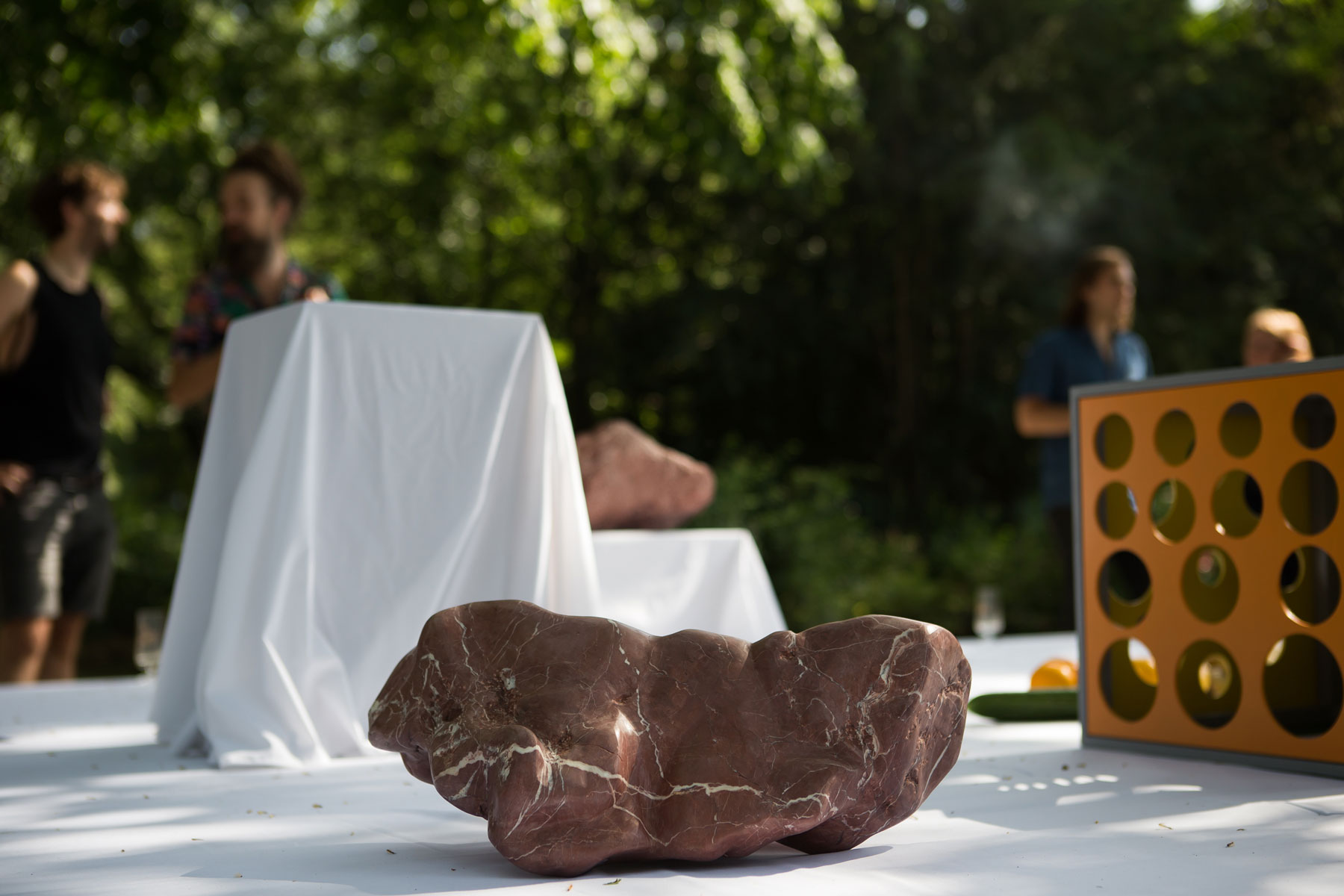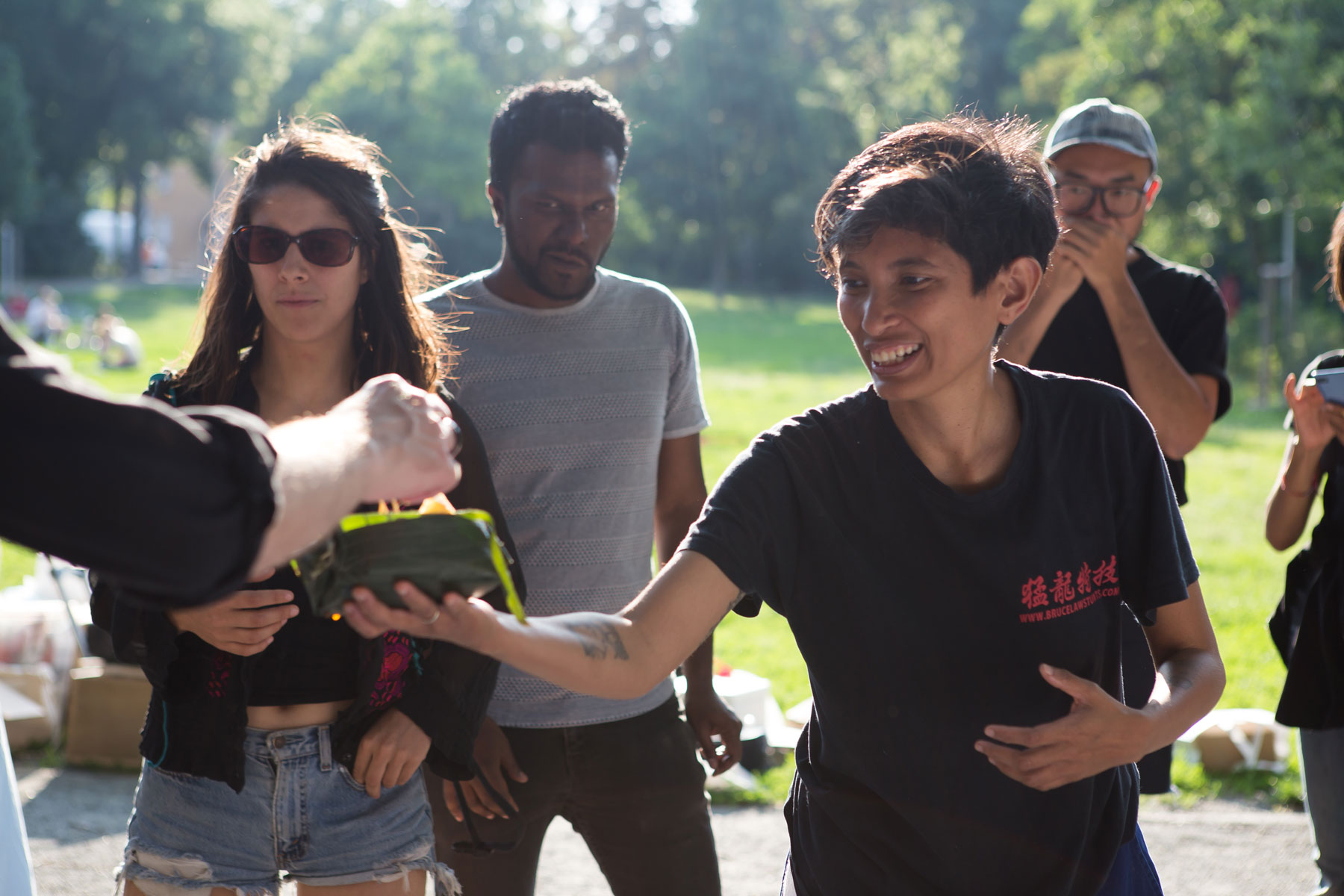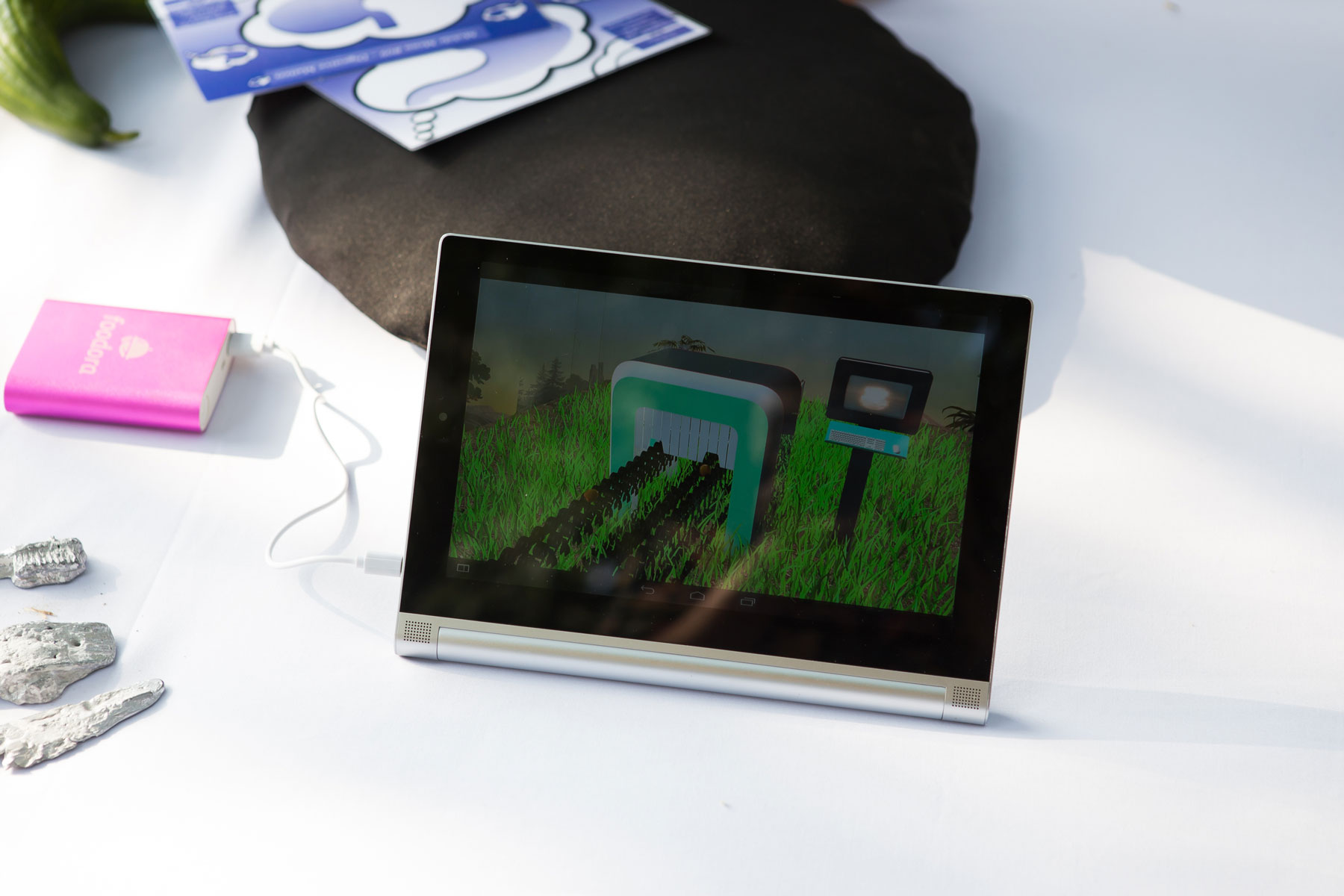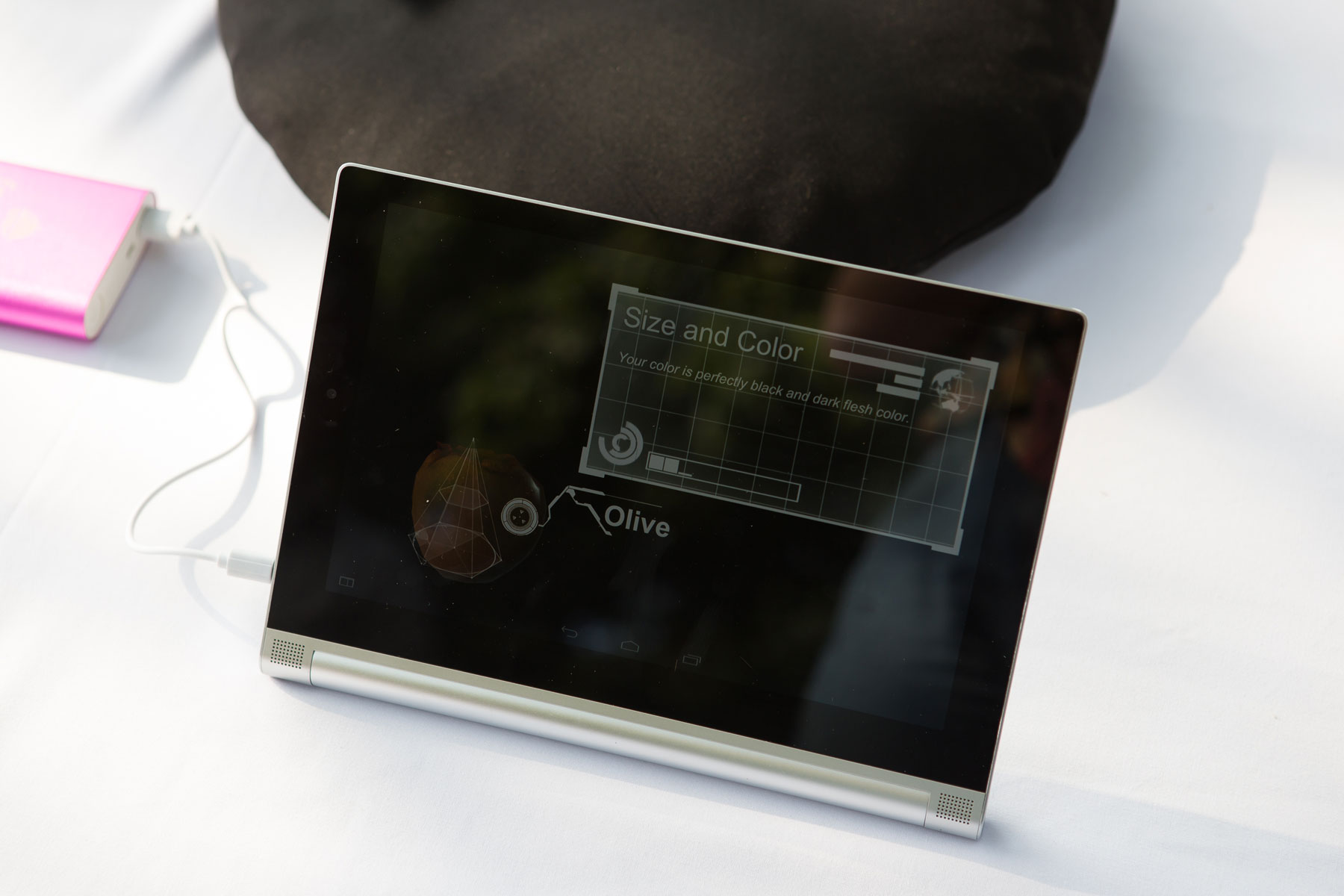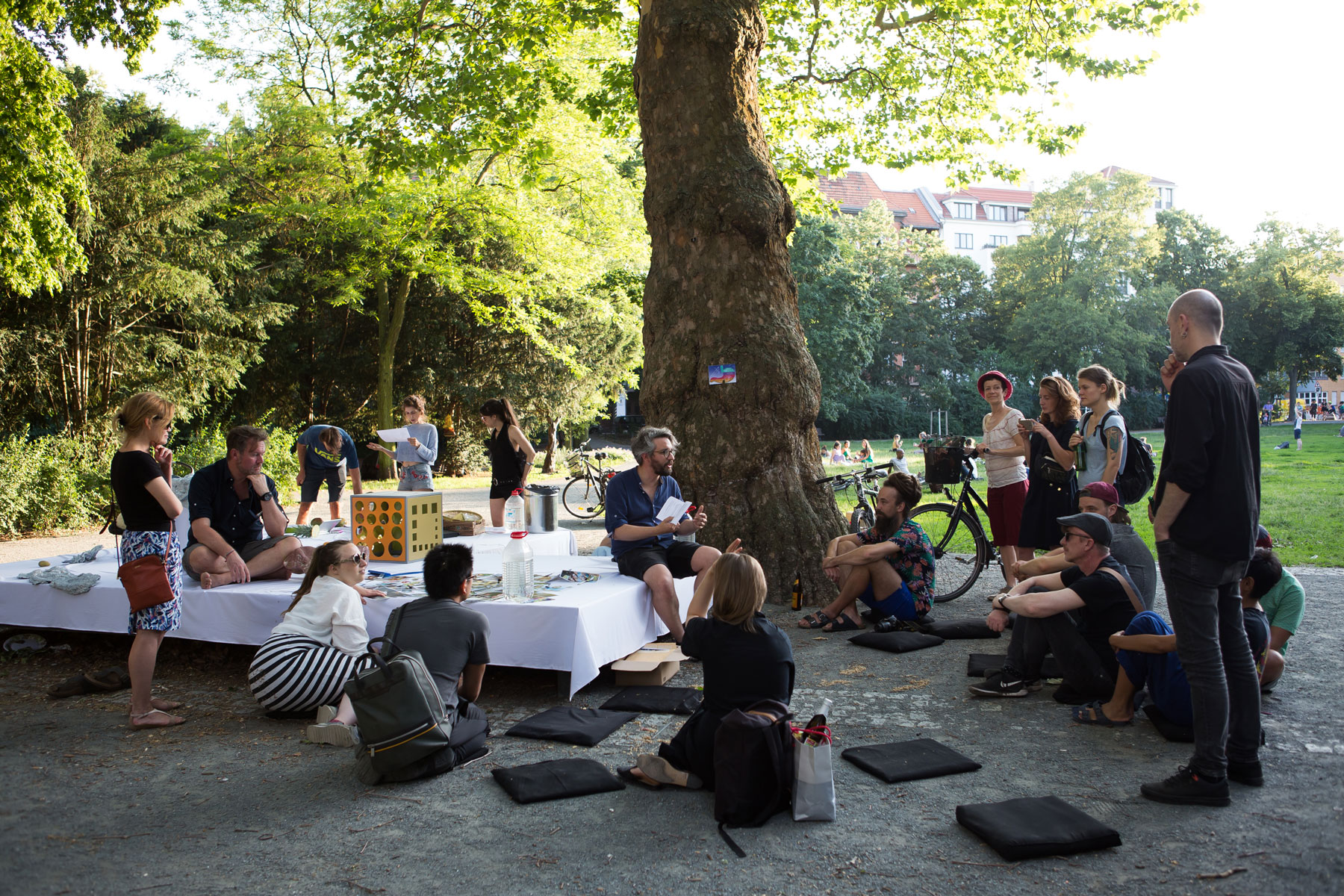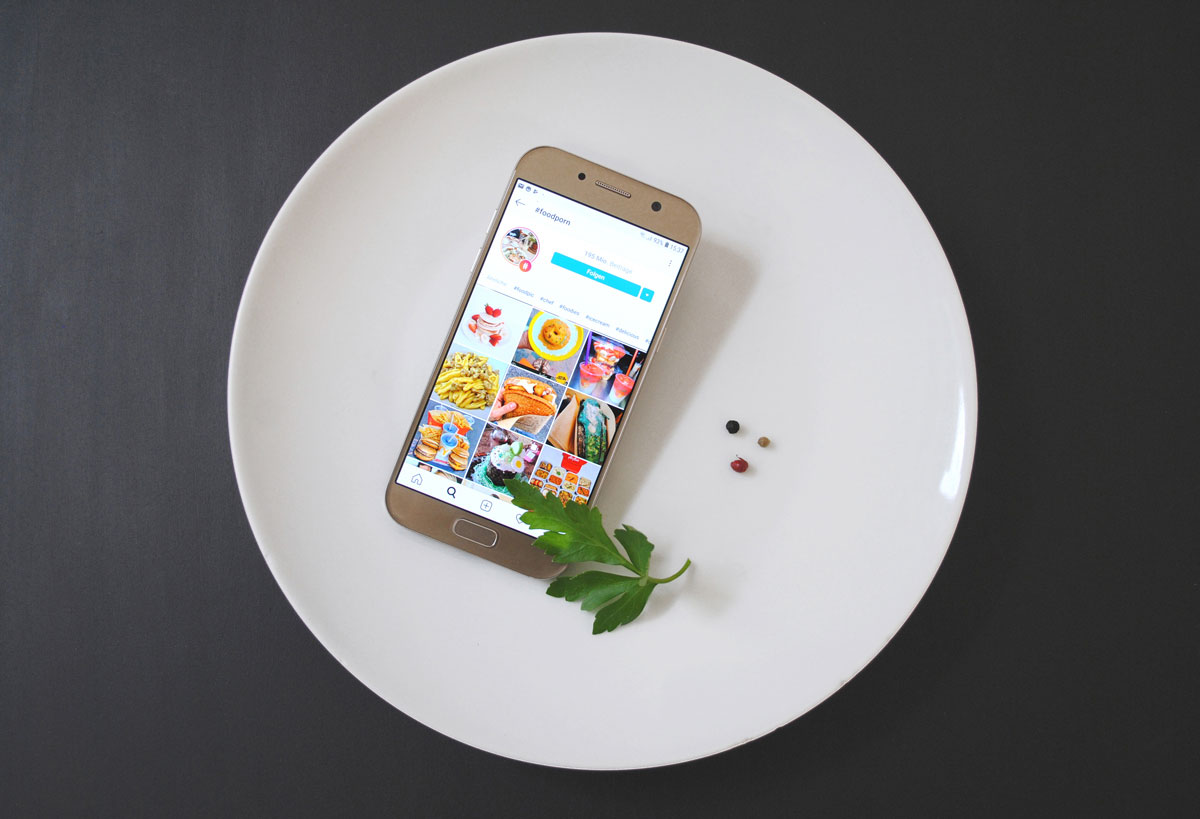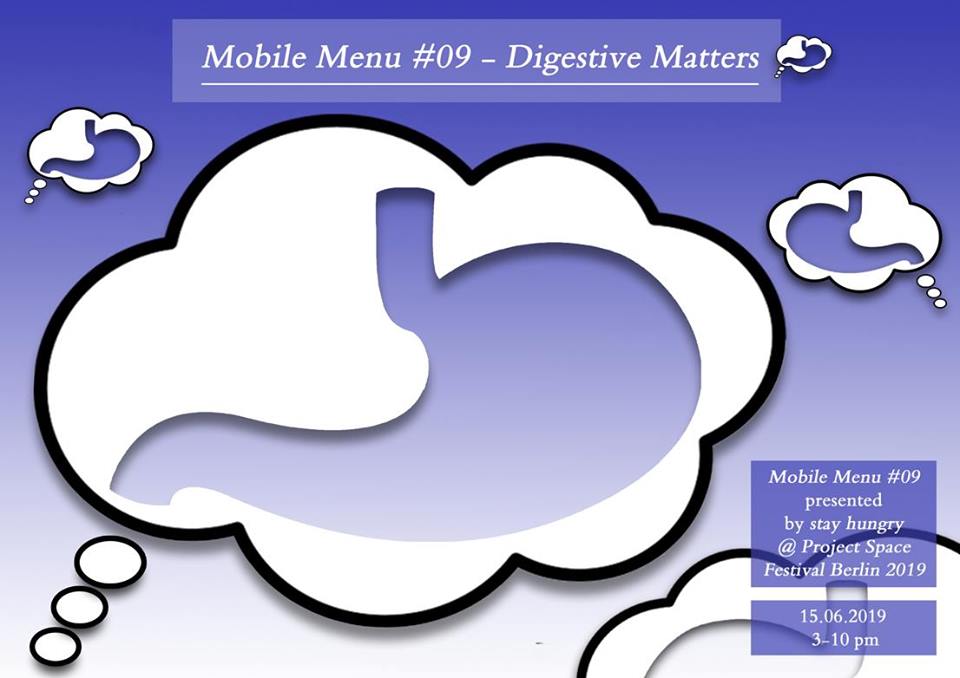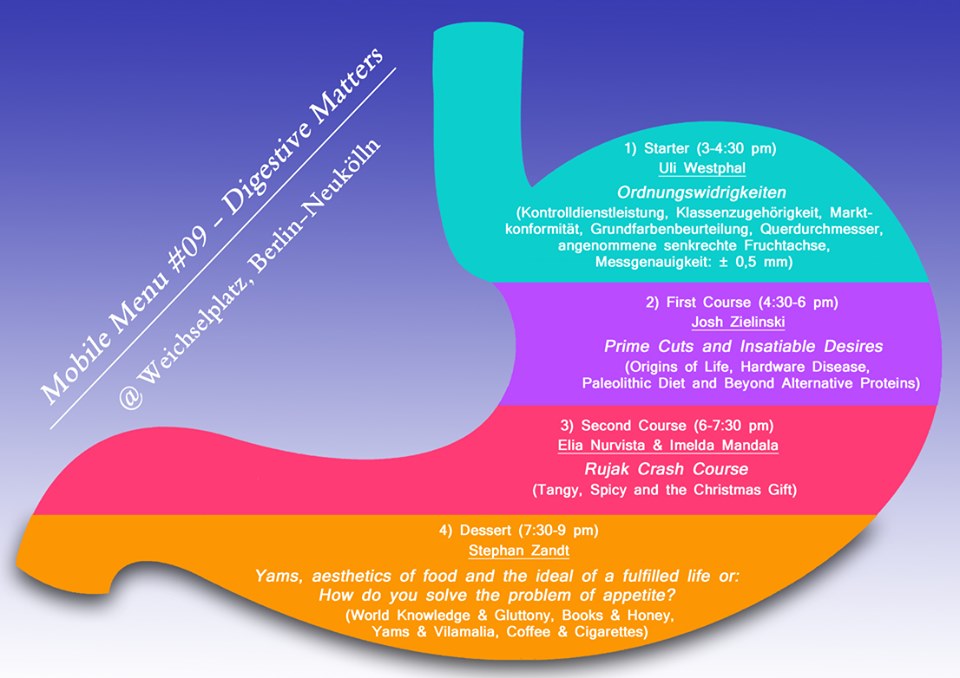 stay hungry presents the intervention Mobile Menu #09 – Digestive Matters in the public space of Berlin-Neukölln.
In recent years, it seems that the pleasure and the pace of consumption of food, as well as the processing of knowledge and information in the age of the internet, are drastically shortened by different accelerated social and economic developments in the context of mass culture on a global scale. A slow digestion of sensorial and intellectual information gets less and less important in present societies with their various lifestyle, consumer and eating habits, causing a flattening of experience and knowledge dimensions.
By using particular urban furniture in the public space that will be transformed into a table-like situation, four invited artists and a theorist take this thesis as a starting point and present their site-specific works and ideas about food culture and its political, environmental and social issues in regard to consumerism and knowledge creation in nowadays globalised and digitalised world. The audience is invited to actively join the table.
Timetable:
3-4.30 pm Starter by Uli Westphal
4:30-6 pm First Course by Josh Zielinski
6-7:30 pm Second Course by Elia Nurvista & Imelda Mandala
7:30-9 pm Dessert by Stephan Zandt
stay hungry was founded in 2014 by the visual artists Michel Aniol and Meike Kuhnert to provide artists and people working in other cultural spheres with a non-hierarchical, self-determined and financially independent platform of exchange and experimentation, helping to support alternative forms of art production and presentation. stay hungry bases its approach on a multi-perspective view for the events of our time and dialogical communication with the means of cultural production: these serve as points of departure with which the attempt is made to evoke new viewpoints on questions relevant to culture and society for a widely diverse audience.
In 2016, the interventionist food series Mobile Menu was launched: in this series, a meal marking the end of the exhibition creates a thematic link to the exhibition in question.  At this Mobile Menu can be seen as an extension, as a humorous comment, as a discussion forum or as a disruptive element within the exhibition context.
Since 2017, stay hungry has been operating in various locations as a nomadic space trying to combine the specific aura and circumstances of every new site with the shown artworks and projects.
stay hungry received the awards programme for artistic project spaces and initiatives 2018 by the Senate Department for Culture and Europe, Berlin.
www.stayhungry-projectspace.de
Foto docu : Billie Sara Clarken, @billie_clarken