A Carefrontation with Feminist Space | Part II: GOMO, COVEN & Ashley Berlin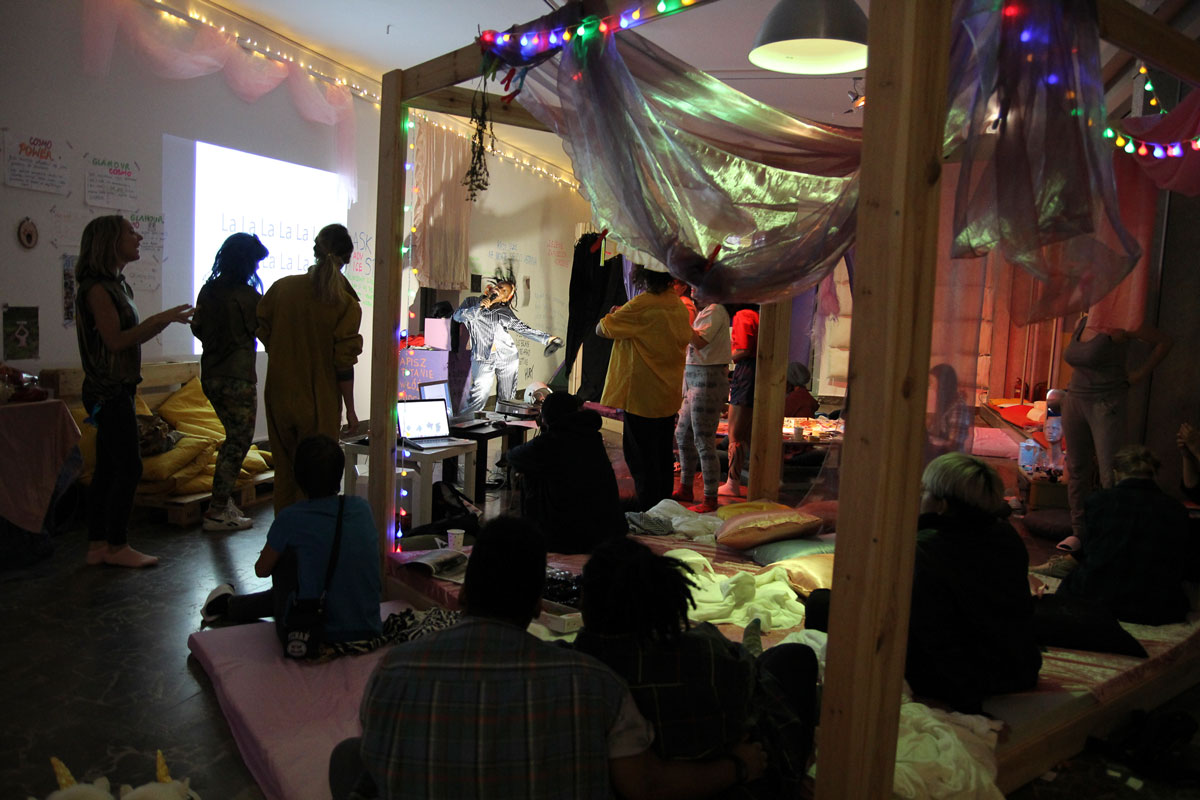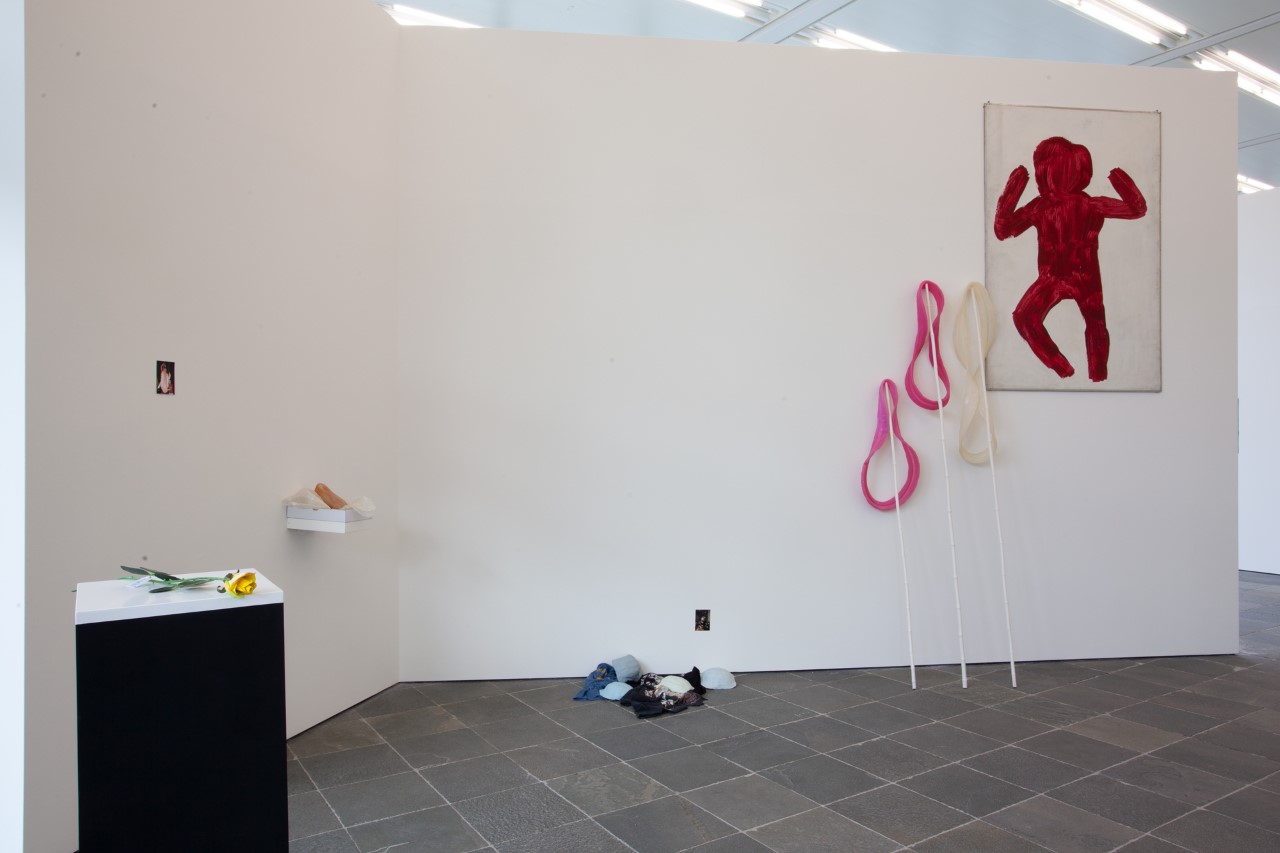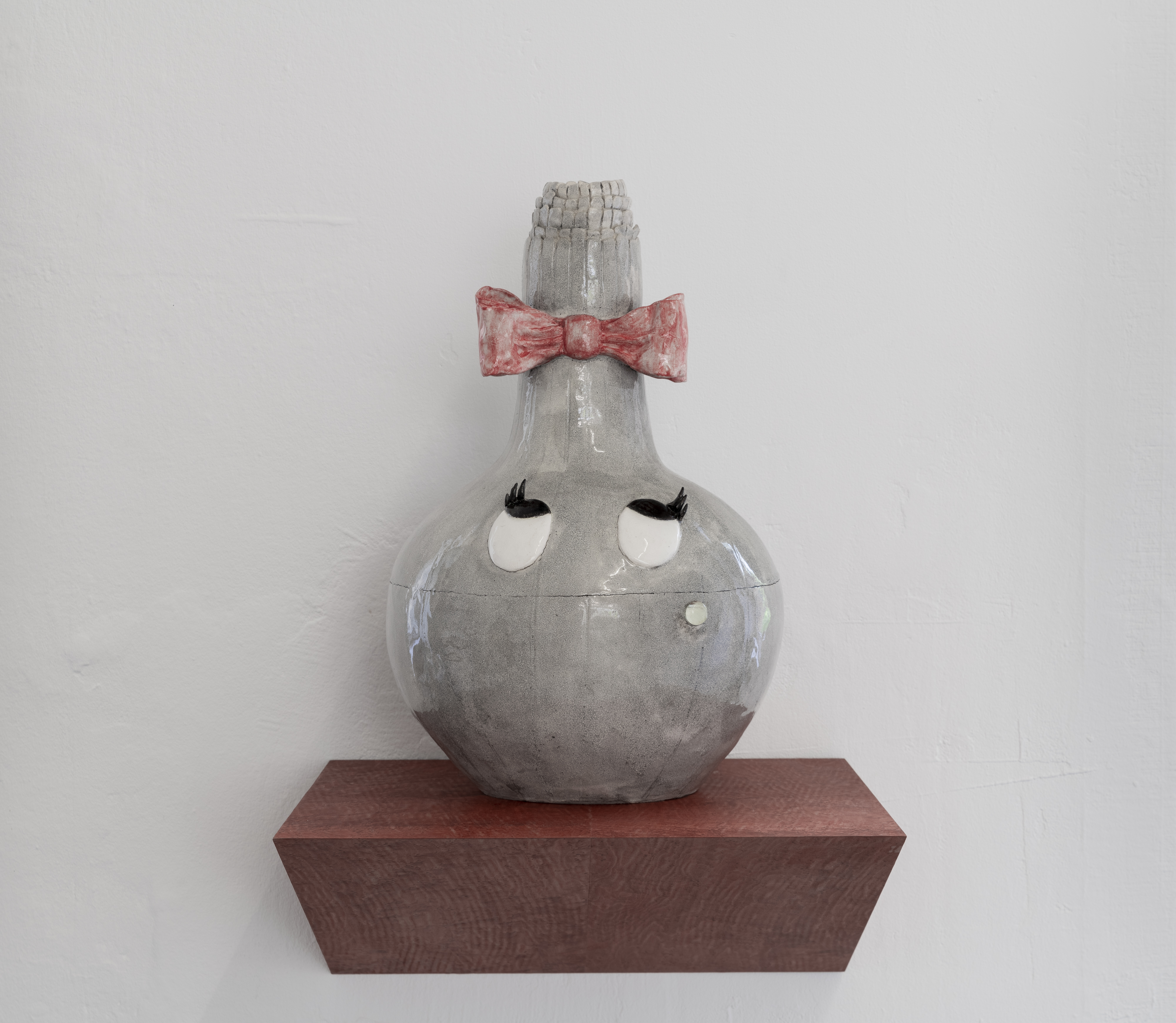 To get a better sense of how project spaces can affect institutionalised discriminations, Gabriela Frade has decided to take a closer look on five participants of this years' Project Space Festival Berlin. While the first part has been devoted to EVBG and Crybaby, this second caring consultation has been seeked with GOMO, COVEN and Ashley Berlin: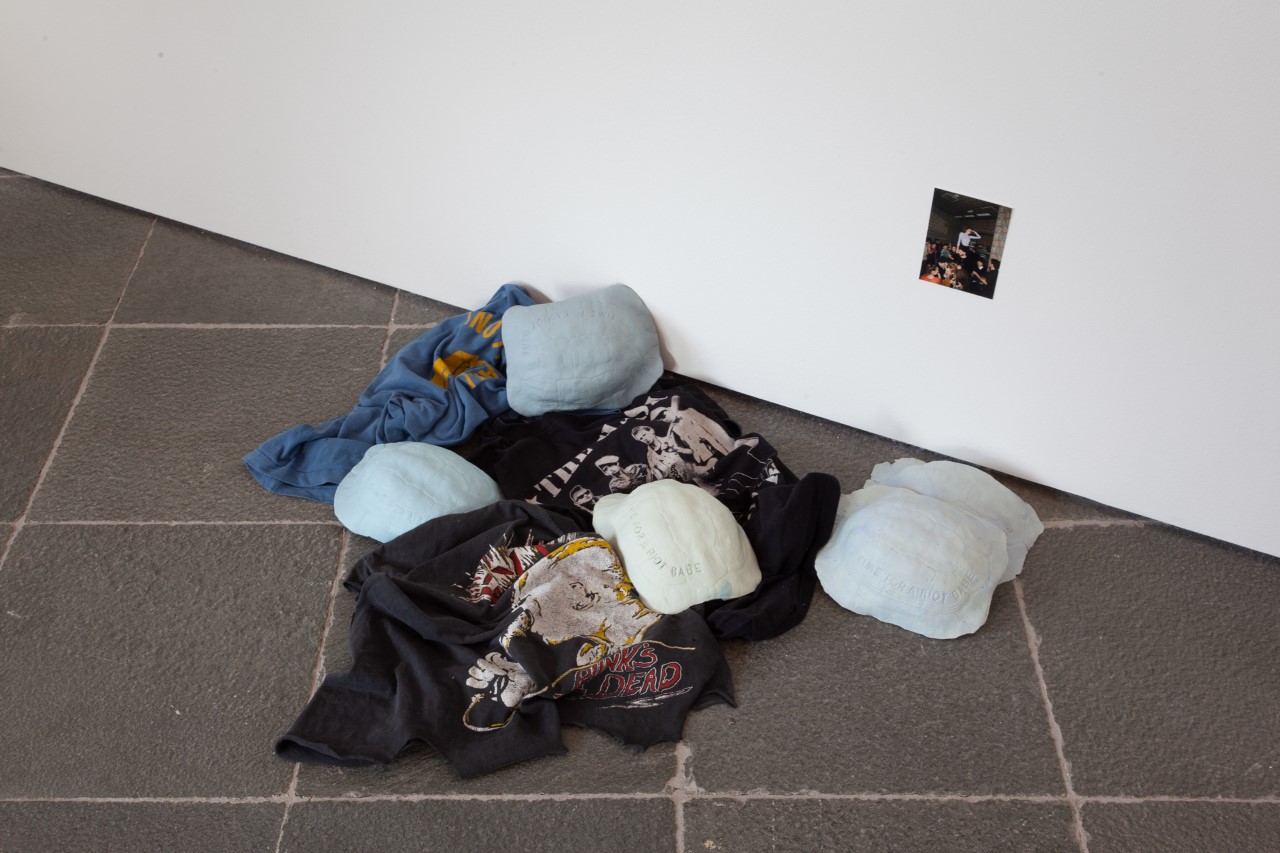 GOMO
GOMO is run by three female artists. Are there any feminist approaches in your project?
Nicoleta Auersberg, Dorothea Trappel and Mara Novak: We see feminism not only as a mere personal or political act, feminism also has something to do with the visualisation of women in the art system.
And especially as three female operators of an independent art space we want to strengthen the presence of women in the fields of art. If you look at the representation of female artists compared to male artists, or for example market prices of works there is still a huge gap and a lot to do.
Feminism always has something to do with self-empowerment and autonomy which is clearly reflected by the fact that we are running an independent art space. These two aspects, self-empowerment and autonomy were the main reasons for us to start running an independent Project Space.
We work very much in a collective way, not only among each other but also with the invited artists or curators. In a way, we understand this as feminist too. It's not that we only feature female artists. In June we will have an exhibition by a male collective called Jürgen Kleft in Vienna and for the Berlin Project Space Festival, Aline-Sofie Rainer, Theresa Kanz and Nicoleta Auersperg will do a Reading Exhibition. The artistic aspect of an exhibition and the claim of good quality is very important for GOMO.
You are also an independent art space; do you think you have here a unique chance to establish better gender policies?
Of course, we think that we can contribute to improving sensibilisation for gender equality. And we are not the only ones. Since a nasty politics has come to power, a strong and independent art space scene has evolved in Vienna. Building networks and organising has become more important and at the meetings gender relevant issues are of course discussed, too.
How do you think that Art can change the present scenario of gender inequality?
We mentioned above how GOMO works, and in that sense how we wish to affect gender inequality.
An interesting point concerning the topic is also how the older generation of feminist artists perceive the younger generation. There is not always approval from the older generations. Especially if you look at young female artists working with social media and with the representation of themselves, there is a sense of incomprehension or sometimes even rejection from an older generation. We think there is no other way than working together. We did so in our exhibition at Belvedere21 where we undermined the guideline from the main curators to invite only 'young' artists under 35 by inviting female artists from the age of 22 to 83.
What can we expect from GOMO at Project Space Festival Berlin 2019?
We will organise a reading exhibition titled AS IF FALLING UNDER A SPELL at Körner Park in Neukölln.
Aline-Sofie Rainer who works with literature and sculpture and just came back from Tokio, Theresa Kanz, a Berlin based artist trained as a fashion designer and Nicoleta Auersperg a sculptor and one of the founders of GOMO will come together in that project. We don't want to reveal too much for now but what we can say is that there will be a Cello and a mask for Virginia Woolf involved.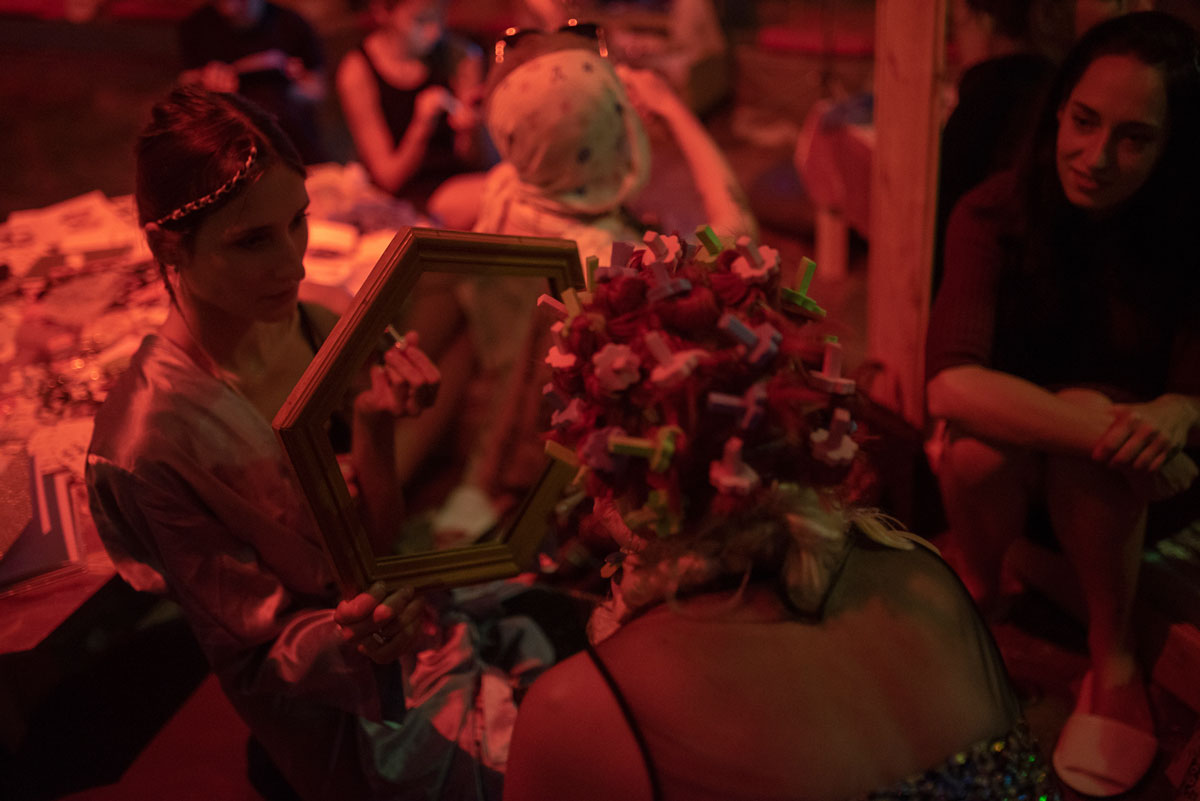 COVEN Berlin
COVEN Berlin addresses many prejudices that are still all too common in our society. For example, when turning to sex and all the ways women's sexuality is bound to "the female". How do you try to break down and communicate those questions to the public? 
Louise Trueheart: As a collective that practices intersectional queer feminisms, we are certainly interested in sex and sexuality, and less interested in "the female" and in "women's sexuality" insofar that those words are limited in who and what they can address. So, the first thing to break down, I think, is the binary inherent in the question. I also question who the "public" is, because our audience is mostly comprised of folx around and within specific pockets of Berlin's multi-faceted queer scene, and many of them have incredibly skilled and insightful approaches to breaking down prejudice. So, we want to be in dialogue with these questions without claiming any superiority over a public. We are constantly informed by the people around us, be they friends or lovers, administrators or artists. A more mainstream audience is welcome of course, but we aren't necessarily catering to them.
Opposing discrimination is on all of us, what do you think we could be doing more to change the current panorama, especially in the cultural and art world?
Fighting injustice can often be framed in such a way that the individual or the identitarian is at the center, which always sets us up for failure. Living a life that you honestly, politically, and ethically can stand behind is an incredibly difficult task. There is always more to be done, and each person must decide for themselves what they could do more or less of. You could be a vegan but never read the news. You could be in polyamorous relationships but not know how to be there for your platonic friends. You could be a radical activist but take the plane twice a month. You could be blind to your privileges or overwhelmed by white guilt. Maybe thinking more collectively and systematically can help, whether it's on the level of consumer choices, the circulation of knowledge, access to opportunities and visibility, and beyond. Art can help with this. I also think art and culture come in to upset us and push us in different directions, so in that sense I would recommend witnessing art you don't relate to (which sometimes is disguised as art you don't like), as well as art made by people whose primary job isn't "artist" – many of COVEN's best collaborations have been with babysitters, activists, sex workers, students, etc. It's important to remember that you don't need an M.A. or be a 'part of the scene' to make good art.
What can we expect from COVEN at Project Space Festival Berlin 2019?
We are doing a few things differently for PSF – the format will be more performative and participatory, COVEN members Frances Breden, Lorena Juan, Kiona Hagen Niehaus and Louise Trueheart will make 60% of the art in the show (the other 40% will be made by our friends Romily Alice Walden and Clay A.D. of the Sickness Affinity Group), and it won't be in a gallery. Taking place at ProFamilia, an actual family planning clinic in Schöneberg, PROBAND-WERDEN parodies medical trials in an effort to share experiences that move our understanding of our bodies away from medical norms and neutralities. Look for critiques of dystopian healthcare futures, floating as survival strategy, and a centering of the sick body.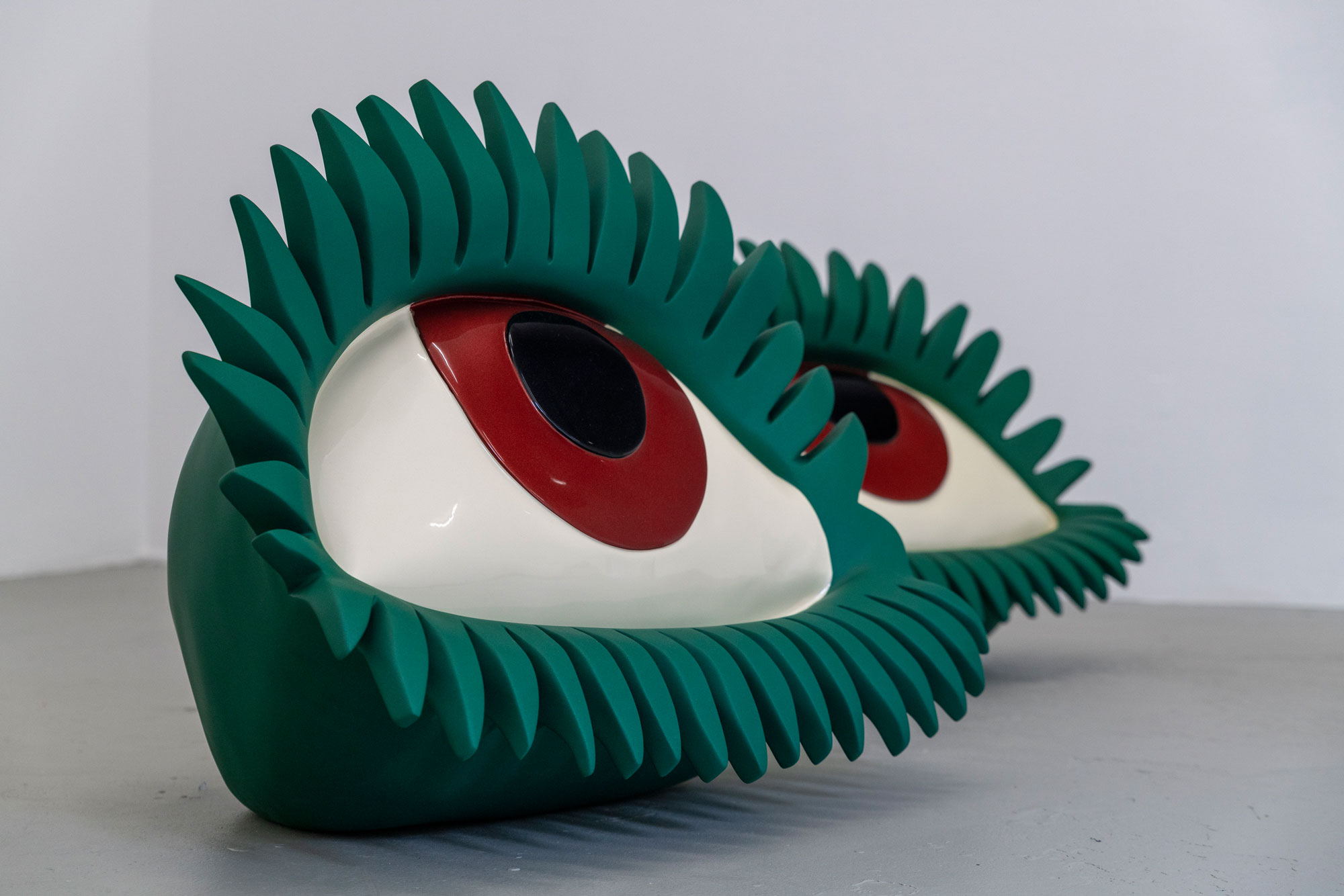 Ashley Berlin
Besides the exhibitions you make, you also host some other events to promote dialogue. Is feminism one of the topics you approach?
Lauryn Youden and Kate Brown: We recognize ourselves as intersectional feminists and hope this is translated in our approach. It is not only the topics that we cover, which aim to approach issues around feminism, but more importantly, it is in this way of approaching, of how we develop these dialogues. Who we curate is only a small part of that. It is also how discussions are held, how we provide a space for critical discussion and considerations in our internal processes as well.
As an independent exhibition space do you think you have a unique chance to establish better gender policies?
Perhaps not a unique chance, since we think it is everyone's responsibility to establish better gender parity, but we of course have the opportunity to do this in a self-determining way, since we are in control of the means of our production, without being attached to any kind of marketing, trends, or funding policies.
You mentioned a few times, during some past interviews, that you feel that Berlin's art world works in a tribal way. Would you say that those tribes of segregation also affect feminism by not allowing a system of support?
No, distinct communities should not limit the overarching importance of feminist considerations. It is an aim and discussion that should unite us all.
What can we expect from ASHLEY at Project Space Festival Berlin 2019?
For the Project Space Festival Berlin, Ashley Berlin is presenting a performance series called "Soft Politics" with artists Bitsy Knox, Austrian artist Lilly Pfalzer, Kiani Del Valle, and Esben Weile Kjær. We chose a public space near our gallery, Oranienplatz. It will be held on June 25 and is co-curated with Stephanie Holl-Trieu. It will feature a combination of movement and poetic practices. Each aims to interpellate soft power. Together, they propose a practice of dwelling in discordance and speaking with many voices.
We choose the location because Oranienplatz is a public space of polyphonic history. Despite its role in political issues that ensnare the city, it remains free from connotation. It's un-monumental; we pass through. Our main question is: how do we locate ourselves in this kind of transient state and how do we anchor ourselves within this landscape?
____________
Photo Credits:
Exhibition by GOMO: the boy tumbled off a chair, he did not hurt himself at Belvedere21, Vienna, 2019. Courtesy the artist.
'YEKI BUD, YEKI NABUD' by Nigin Beck at
Ashley

Berlin. Photo: Linus Muellerschoen.
Exhibition by COVEN BERLIN
and Dziewczyństwo

. Photo credits:

Judy Landkammer and Karolina Wojciechowska

.

Text by Gabriela Frade, born in 1990 in Lisbon. Studied History (Lisbon and Barcelona) and Arts Management and Museology (Lisbon). Has been living and working here and there. Cares for people and culture, in that order.